Remnant 2- How To Get Index Of The Scribe & White Glass Bead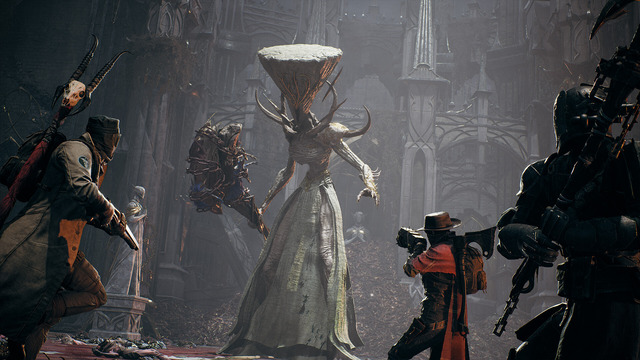 In Remnant 2 The Awakened King we have already discovered a bunch of secret and unique items that are added in the new DLC yet we are too far away to secure and grab every single thing in this game. The items obtained or unlocked in each playthrough are unique as we choose to select a path or action that differs from the first or previous playthroughs. So, if you want to know how to obtain the Index of the Scribe and White Glass Bead Ring then read it through the end.
How To Get Index Of The Scribe In Remnant 2 The Awakened King?
In Forlorn Coast, you will find the quest item "Misplaced Memoir" in the back alley. From the World Stone checkpoint i.e. Mournful Promenade, the path straight from the bridge will lead you to the palace. However, instead of going forward to the palace, cross the bridge and take the ladder to descend and explore the area.
Climb the ladder and you will soon reach a checkpoint. Advance forward and you will eventually come to the alley where Misplaced  Memoir can be picked. You will need to strictly give the Misplaced Memoir to Leywise as you found it without opening the memoir. Leywise will then reward you with the Index of the Scribe which will increase your Mod and Skill weakspot damage by 35%.
How To Get White Glass Bead Ring?
A White Glass Bead ring can be obtained after completing the Foul Feast achievement. After handing Feast Master's Leftovers to Leywise, you will need to be persistent and insist that he should have the Feast Master's Leftovers. Later, after being absolutely disgusted by eating the vile food, Leywise will present you with a White Glass Bead ring. The White Glass Bead ring provides a SHIELD for 15% of Max Health when performed a Perfect Dodge. Lasts 10s. Cannot Stack with itself.
For more informative guides on Remnant 2 The Awakened King DLC, click on the links that have been mentioned below: