Remnant 2 The Awakened King How To Get Wrathbringer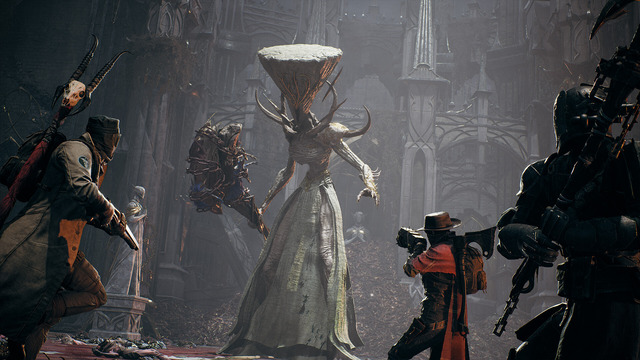 In Remnant 2 The Awakened King, you need to find different types of materials to craft new weapons. Once you obtain these materials, you can go to Ava McCabe to craft them. One of the melee weapons you can craft after defeating the final boss is the "Wrathbringer" melee weapon. Below you will find a brief guide on how to obtain the required materials to craft the weapon.
Remnant 2 The Awakened King How To Get Wrathbringer
To craft the Wrathbringer you will need a key item called "Tormentor's Pommel". Apart from that, you will need 7x Lumenite Crystal and 1000x Scrap. To obtain the Tormentor's Pommel, you will need to defeat One True King's weapon before dealing the final blow.
In the fight with One True King, you can find a health bar while shooting the weapon. Once the weapon breaks One True King will stagger and kneel on one knee for a few seconds. After that, he will wake up and spawn another weapon out of thin air.
Make sure to deal the final blow while she is down on her knee and the weapon is broken to obtain the "Tormentor's Pommel". Once you have the required items, head back to the camp and interact with "Ava McCabe" to find the Wrathbringer melee weapon.
This weapon had a mod called "Awakening" that increases the melee damage of your character by 5% per stack for 10 seconds while receiving any type of damage. This weapon has a critical hit chance of 6%, weak spot damage +85%, and a stagger modifier of 80%.