Remnant 2 Awakened King- How To Get Ritualist Scythe Weapon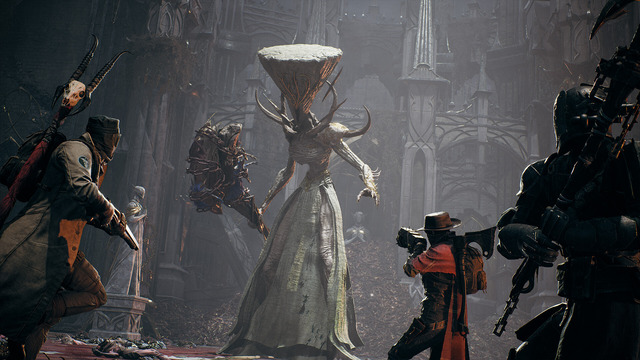 In Remnant 2, the new Awakened King DLC introduces whole new monsters, bosses, and most importantly arsenal of weapons that can be obtained. The Ritualist Archetype is incomplete without its infamous weapon Ritualist Scythe. Similar to how we have unlocked the previous weapons, this will require a bit of exploration and annihilation of enemies before finding this unique weapon. All the process is explained in this short guide.
How To Unlock Ritualistic Scythe Weapon In Remnant 2 The Awakened King?
To unlock the weapon, obviously, you will need to access The Awakened King DLC and start an adventure that will bring you to the Forlorn Coast. From the starting location, make your way ahead till you reach the dungeon or area known as "The Forgotten Commune". In this dark area, you will encounter multiple enemies but you will need to look out for two specific aberrations/bosses in the lair.
Find the Befouled Altar (boss) who will drop a piece of the quest item. There are two Befouled Altars in The Forgotten Commune, therefore there are two pieces of quest items that can be obtained specifically i.e. Scythe Blade, and Scythe Hilt.
After defeating the Befouled Altars and collecting both the quest items, you can inspect the Scythe Hilt to interact with the top of the handle where you can combine Scythe Blade together to form a new weapon i.e. Ritualist Scythe.
That's all required to obtain a new weapon Ritualistic Scythe in Remnant 2 The Awakened King. For more informative guides on this game, check the link that has been mentioned below the description: