Remnant 2 The Awakened King- How To Get Zealot Armour Set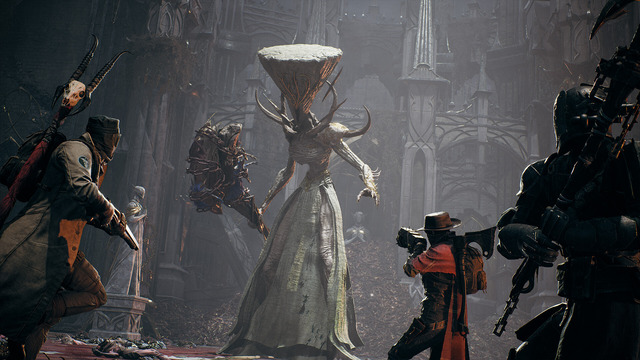 In Remnant 2, play The Awakened King and enter the first area i.e. Forlorn Coast. The Zealot Armor set that consists of Helmet, Body Armor, Leg Armor, and Glove Armor can be obtained in the Forlorn Coast. However, if you have started the game then you can get access to where the Zealot armor set is located straightaway. To get to the location, you will need to follow these steps as mentioned in this guide.
How To Get The Zealot Armour Set In Remnant 2 The Awakened King
Firstly, you will need to progress all the way through to enter the "Palace of the One True King". While exploring the palace, you will find a checkpoint or World Stone near the spiral stairs. Climb the spiral stairs which will lead you to a floor i.e. above the ground floor.
From the second floor, drop down to descend down the stairs which will lead you outside to the Forlorn Coast. Use the checkpoint and instead of going forward take the route toward a building or lighthouse i.e. in ruin.
Enter the ruin lighthouse, and descend through the wooden stairs. After descending a floor there will be an opening or a huge window i.e. vaultable. Vault the window and go outside to find a location where many prisoners were hanged and speared. (Basically on the path towards Nimue)
One of the corpses would be well-dressed. Destroy the rope and the corpse will fall down on the edge. Interact with the corpse to collect the Zealot Armor set that consists of a Hat, Overcoat, Wraps, and Seaboots.
For more informative guides on Remnant 2, click on the link that has been mentioned below the description: