Remnant 2 The Awakened King- How To Get Sparkfire Shotgun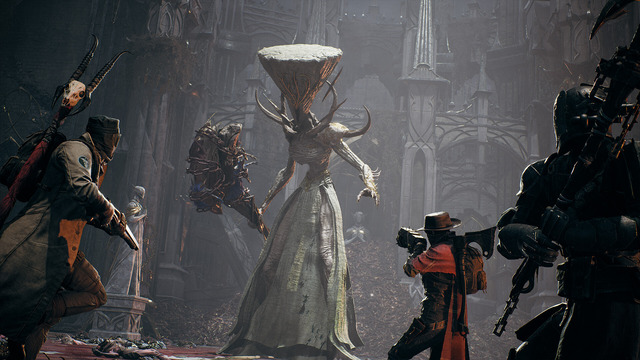 In Remnant 2, The Awakened King adventure mode introduced us to a new weapon Sparkfire Shotgun i.e. a Long Gun. This weapon can be easily missed if you are not aware of a secret route at the Lighthouse. To unlock the door is also tricky as many have struggled to open the door despite having the appropriate key. Therefore, we have compiled a small guide to redirect you toward the door that holds Sparkfire Shotgun and how to unlock that door.
How To Get And Unlock Sparkfire Shotgun In Remnant 2 The Awakened King?
To unlock and get the new Sparkfire Shotgun, you will need to find a specific dungeon i.e. Derelict Lighthouse. In the Derelict Lighthouse, you will need to defeat two aberrations i.e. Gorecarver and Thunderpiercer. This will get you a Lighthouse Key which is a very important quest item that will unlock two different doors.
As described, it will first unlock the door of a Lighthouse in Derelict Lighthouse. Upon crossing the bridge, instead of climbing the stairs up, there will be an immediate route on the left side. Take the route on the left which will lead you to a ground opening. Drop down the hole where you will find a door ahead that requires a specific key.
Inspect the Lighthouse key and interact with it to change its shape. This will allow you to unlock the underground door where the Sparkfire Shotgun (Long Gun) is placed inside the vicinity.
Lighthouse Keeper's Ring
Next, inside the Lighthouse, there is yet another door that can be unlocked using the Lighthouse Key. Climb up the stairs and move out in order to enter the Lighthouse. At the top of the lighthouse, use the Lighthouse Key to open the door.
Note: Inspect again and interact with the Lighthouse key to revert its shape back again.
After accessing the door, you will find a Lighthouse Keeper's Ring placed on a table.
For more informative guides on Remnant 2 The Awakened King, check the link that has been mentioned below the description: