Risk Of Rain Returns Can It Run On Steam Deck?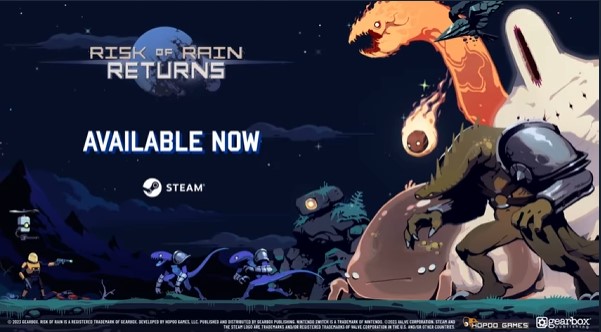 Venturing into the domain of handheld gaming, the eagerly awaited remaster, Risk of Rain Returns, strides onto the stage, prompting a closer examination of its compatibility on the Steam Deck. This indie nostalgia, celebrated for its pixel art and engaging gameplay, holds a storied past since its initial release in 2013. Now, the spotlight shifts to its seamless transition onto the Steam Deck, a portable PC gaming device.
Risk Of Rain Returns Can It Run On Steam Deck?
Risk of Rain Returns, originally a 2013 roguelike platformer, receives a fresh makeover, introducing new stages, survivors, lore, items, enemies, and an enhanced multiplayer mode. The allure extends beyond the Nintendo Switch, beckoning gaming enthusiasts to explore its chaotic world on the Steam Deck. The article navigates through the intricacies of this transition, assuring players of a gameplay experience devoid of cumbersome hitches.
The compatibility review delves into key aspects, emphasizing the game's full playability on the portable PC gaming device. Not only does it promise a smooth and seamless framerate, maintaining a commendable 60 FPS, but it also seamlessly adapts to a 16:10 aspect ratio. Control translation, a critical factor for an immersive experience, is lauded for its accuracy, ensuring players need not grapple with an unfamiliar control layout.
However, gamers your eye may catch a minor flaw in the form of small text and visuals on the Steam Deck. Yet, fear not, for our article provides a solution. Simply hold down L1 and the Steam button for a temporary zoom function. This enables users to adjust their field of vision, mitigating the challenge posed by diminutive text boxes or other elements requiring a closer look.
User feedback surfaces, revealing varied experiences with controls. While some report the need for control adjustments, others encounter a seamless transition. Such discrepancies could be attributed to personal preferences and familiarity with handheld consoles.
It's important to note that Risk of Rain Returns, despite its robust performance, might encounter a potential drop in framerate during later stages due to the onslaught of on-screen enemies. In essence, the article demystifies the game's compatibility on the Steam Deck, offering a comprehensive exploration of its methods and potential nuances.