Cuisineer- How To Increase Storage Space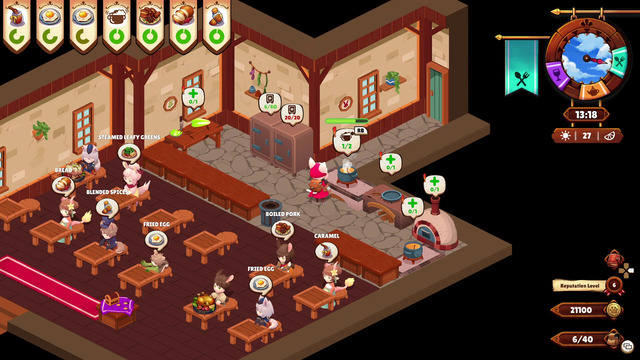 Cuisineer is a roguelike role-playing game where we enter the dungeon to collect the essential resources/ingredients in order to run the restaurant and pay off the accumulated debt. Running a restaurant is quite messy as everything needs to be seen and managed by you alone. As things go on, you will eventually sense that your fridge and backpacks are getting filled up lately. So how can we unlock more slots and increase the storage spaces?
How To Increase Storage Space In Cuisineer?
The storage space is intended to be low as it can be upgraded later as you progress in-game. Having a large storage space in your backpack is always better for you to gather more stack of ingredients during an expedition.
To upgrade the backpack, you will required to visit an NPC, Pastel De Nata. It will cost you money to upgrade which is pretty straightforward. 5 slots of backpack will be upgraded for each level. However, to upgrade the cafe storage is a whole new story.
Cafe Storage Space
To upgrade the Cafe Storage, you will require essential materials and obviously money. The Cafe Storage cannot be upgraded unless you have the appropriate Restaurant Level. This is quite frustrating as you will need to gather countless materials and farm enough money to upgrade the Cafe in order to upgrade the basic Fridge.
Once you reach levels 6, 10, 12, and 14 respectively, you can add more fridges in order to store the ingredients dramatically increasing the amount of storage capacity. The materials can be farmed easily in a dungeon, so keep track of the resources i.e. required to be added to your backpack. It is always better to earn money quickly and upgrade the cafe to accommodate more customers.