Genshin Impact- Questions And Answers Act 3 All Clues To Select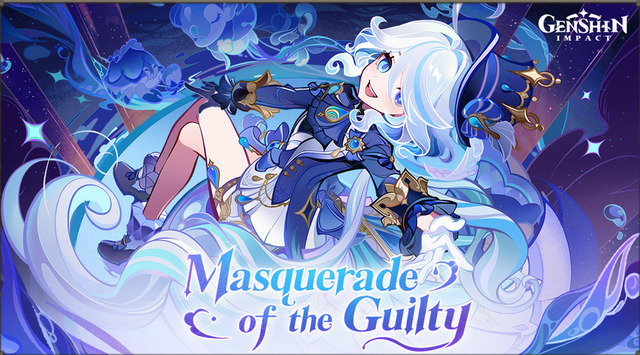 In Genshin Impact, the previous Acts of the quest lead you to Act 3 which is the final act of the Questioning Melusine and Answering Machine. The investigation and search for the criminal who has stolen Sir Arthur has led you to go and talk to Steambird at the beginning of the current Act.
The quest might seem straightforward until you have to actually present a specific clue according to your findings. If you are not sure what to provide and select as a clue, then this guide will assist you throughout the end. The "Questions and Answers" quest complete walkthrough is presented to you below.
Act 3, Question And Answers Walkthrough For Genshin Impact
Follow the quest marker for the "Questions and Answers" to the Court of Fontaine and proceed as the story unfolds. The search for the newspaper's "item" will lead you to Fort Charybdis Ruins. After the conversation, you will have to select an item to hand over to the puppy.
1st Clue
From the Steambird section, select "Another Threatening Letter" to give the puppy. The puppy and Kevin will work together to dig out the Common Chest from where it was hidden. Unlock the Common Chest to obtain Sir Arthur's Wing.
Next, follow the marker and defeat the enemies. Now, no one would challenge the Common Chest anymore. Unlock the chest that contains Sir Arthur's Body. Follow the marker which will lead you to catch Fatuus Baulande.
2nd Clue
The next part of the quest will lead you to the Steambird. Show her "Old Clockwork Locket" from the Sunken Ship Lodge section. The marker will then lead you to Doctor Mosso's underwater base. You will meet Curve and Talochard.
Proceed to look for research material in the base i.e. "Letter to the Editor-in-Chief". Defeat the Fatuis in close combat and then use the cannon afterward to defeat all the Fatuis. Aim and eliminate all enemies, to reveal and confront the culprit straight.
At the final stretch, the quest is straightforward. Use Curve's core to escape from the underwater base. Once you exit through the flow, return back to the Steambird to fix Sir Arthur and complete the whole chapter or acts of Questioning Melusine Answer Machine, World Quest.
For more informative guides on Genshin Impact, click on the link that has been mentioned below the description: