The Last Faith Release Date, System Requirements And Platform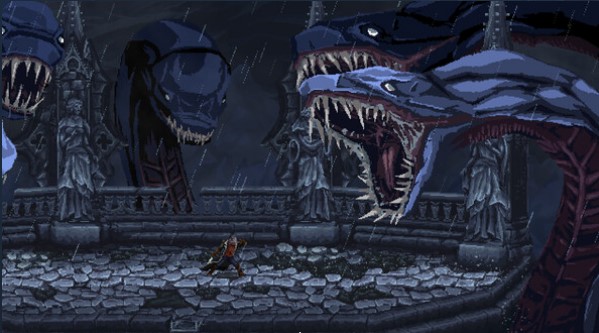 The Last Faith introduces players to a dynamic combat system with an assortment of visual effects, special attacks, and a choice of three types of dodges. The game encourages precision and merciless combat, offering a broad range of custom executions to master.
Explore a diverse selection of melee weapons, arcane spells, and long-range firearms, allowing players to tailor their combat approach to their preferences. Nonlinear exploration is a central aspect of the game, as players navigate through a gothic landscape characterized by beautifully crafted pixel art.
The journey takes you through snow-covered mountains and moonlit castles while providing opportunities to discover and upgrade a formidable arsenal of destructive tools. Setting up its grand release on 15th November.
The Last Faith Release Date, System Requirements And Platform
Key Features
Responsive Combat System: Experience a combat system that is both swift and highly reactive, ensuring an enjoyable gaming experience.
Wide Selection of Weapons: Players have access to an extensive arsenal of diverse weapons, each possessing distinct statistics and unique move sets.
Magic Spells: Elevate your combat abilities by harnessing a variety of magical spells, giving you an advantage in battles.
Expansive and Immersive World: Immerse yourself in a vast and immersive gaming world adorned with striking environments that harmonize with the game's dark and atmospheric design.
Highly Detailed Pixel Art: "The Last Faith" stands out with its meticulously crafted pixel art style, enriching the game's visual allure.
System Requirements:
Minimum Requirements:
OS: Windows 7
Processor: Intel Core 2 Duo E7500 2.93 GHz | AMD Athlon 64 X2 Dual Core Processor 5600+ 2.9GHz
Memory: 2 GB RAM
Graphics: GeForce 9600 GT | AMD Radeon HD 6450
DirectX: Version 11
Storage: 2 GB available space
Recommended Requirements:
OS: Windows 10
Processor: Intel Core i5-750 | AMD Phenom II x4 945
Memory: 4 GB RAM
Graphics: GeForce GTX 650 | Radeon HD 5770
DirectX: Version 11
Storage: 2 GB available space
The game will be available on a variety of platforms, including PlayStation 5, Xbox Series X/S, PlayStation 4, Xbox One, Nintendo Switch, and PC, and it is also compatible with Linux.