Star Ocean The Second Story R Craft Mithril & Rainbow Diamond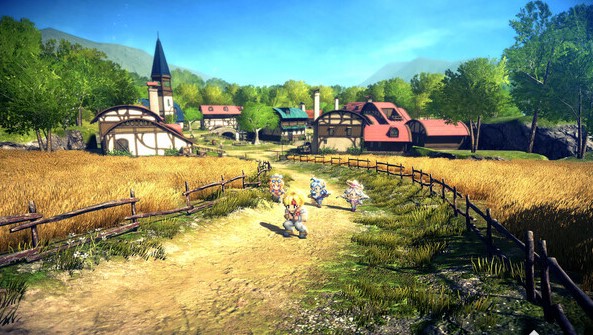 In Star Ocean The Second Story R, there are various types of items and equipment available. These pieces of equipment can be upgraded by using a valuable stone called Mithril. There are various other value stones which are Rune Metal, Orichalcum, Rainbow Diamond, Moonstone, Philosopher's Stone, Meteorite, and much more. To craft these items you need to buy a certain item from the general store. Below you will find a brief guide on where to find the item and how to craft these valuable stones.
Star Ocean The Second Story R How To Craft Mithril & Rainbow Diamond
To craft any type of ore or metal such as Mithril and Rainbow Diamond, you will need an item called Lezard's Flask. It is a special item made by a famous alchemist and necromancer that allows you to craft valuable stones using Alchemy.
This item will be available in the general store of "The Centropolis of Nede". Once in Centropolis, visit the general store, interact with the shopkeeper, and buy Lezard's Flask. The cost of this item will be quite high that is 120000 FOL. You can check out our previous guide HERE on Infinite FOL trick.
The next step is to improve your alchemy skills to level 10. Now using Lezard's Flask you will be able to craft any material using Iron. You need to select a character that has a high success rate in Alchemy and can craft any valuable stone. The only resource you will need to craft these stones is Iron.