EA Sports WRC 23- Best Controller Settings You Are Missing Out!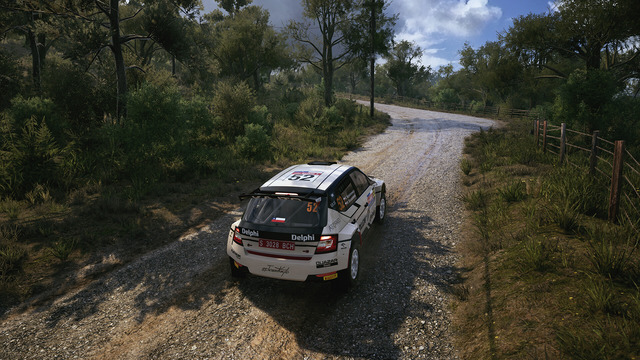 EA Sports WRC 23 is a new Rally racing game developed by Codemasters and published by EA. The car that you will build in the biggest rally game ever will instill fear in the opponents. The top-notch cars will participate in the race and in the moment of heat, it hurts to lose to an opponent who has better settings and control over you. To omit that difference, we have compiled a post that will give your controller settings a boost and better control over the car. Don't believe it then just give it a try!
Best Controller Settings For EA Sports WRC 23
You want your controller to be more precise and responsive in WRC as even high-speed throttle can cause spin. The realistic environment and setting of the game lead you to have a controller setting that should rival it. It is more about how you feel comfortable. Therefore apply these settings and tinker values depending on your comfortability to race and win efficiently.
Edit Device Settings
Bindings
In the Bindings section, there are two major settings in the list i.e. Deadzone and Saturation.
Deadzone is a no zone or non-responsive area of the left analog stick i.e. the middle. The value depends on how far from the center it will stay non-responsive. Saturation should remain untouched for obvious reasons. The main changes you might need to make are steering, acceleration, and brake.
Steering Left and Right: Deadzone 10
Brake: Deadzone 0-5
Acceleration: Deadzone 5
Advanced
Device Type: Controller
Steering Sensitivity: 60-65
It is a sensitivity that affects your steering straight forward. The higher it is, the more reactive it will be.
Steering Linearity is a setting that allows your steering input to be directly proportional to your car. The lower the value of linearity steering, the more responsive it will be for the small inputs.
Vibration
There are 4 settings namely and it all depends on how much intensity you want to feel during Tyre Slip and Puncture Effects, Suspension Effects, Engine, and Collision Effects. This depends on your preference as it somewhat gives a signal and develops muscle memory in real time.
For more informative guides on EA Sports WRC 23, you can check the guides that are mentioned below the description: