Roblox Kaiju Universe How To Get Eclipsis Mothman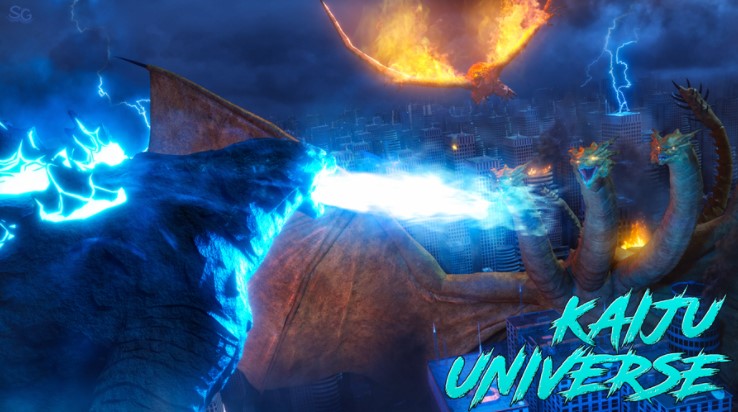 Kaiju Universe is a Roblox game where players can take control of a Kaiju, wreak havoc in a city, destroy buildings, and fight among themselves in PvP mode. Kaiju's are the giant monsters that cause destruction and chaos in the cities. In the latest update, players can unlock the latest Eclipsis Mothman Kaiju in the Halloween event. To unlock this Kaiju you need to meet certain requirements. Below you will find all the requirements to unlock Eclipsis Mothman and how to complete the fast.
Roblox Kaiju Universe How To Get Eclipsis Mothman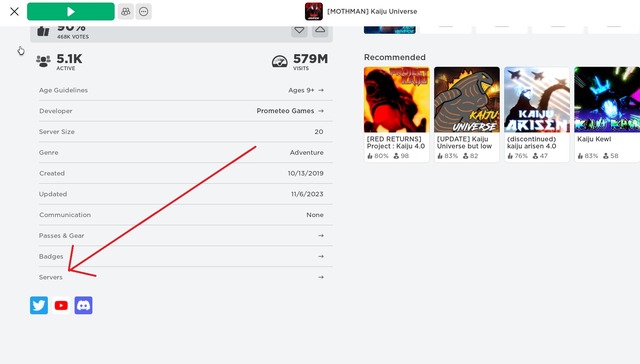 To unlock the Eclipsis Mothman, the most important thing is to find and destroy the Eclipse Cocoon. These cocoons spawn every 15 minutes in a server and a lot of players will be trying to destroy it. The best way is to find a server with fewer players.
To join a server with fewer players, you need to open the game page from Roblox, then scroll down to the bottom to find the Server menu. As shown in the image above, click on the server and choose Number of Players to ascending under Other Server.
After joining the server, you need to wait for the message that "An Eclipse Cocoon has appeared at a certain location". Visit the location, find the cocoon, and destroy it. You can try using a flying Kaiju to easily find the Cocoon and use your best Kaiju to deal maximum damage.
Once you complete this requirement, you need to do 50 kills by using Mosura and have 200k G-Cells. Once all the requirements are satisfied you can unlock the Eclipse Mothman from the Kaiju Menu. The Mothman is a flying type of Kaiju and its abilities are:
Disembowel
Eye Gouge
Vivi Horror
Unmending Tesselation
The Blackest Night
Nyx's Outcry
Lepidopeterophobia
Black Cloak Stalking
Ashes of the Cosmos
Black Wings Preying