For The King 2 Where To Use Skelly Key & How To Get It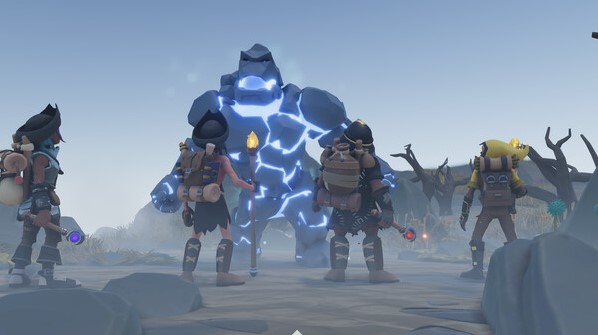 In For The King 2, you will explore different terrains and dungeons in all chapters. Inside these dungeons, there will be enemies that you need to defeat and in the end, you might find a treasure chest. Inside the chest, you can find new equipment and gold. Better equipment makes your character stronger and you can also buy items from merchants.
Traits are boons that can be obtained while playing the game, unlocking achievements, or finding them in secret rooms. These traits are character-specific and give an additional boost to your team's stats. Below you will find a brief guide on where to find the Skelly key, where to use it to find the secret room, and find a trait.
For The King 2 Where To Find & Use Skelly Key
The Skelly key is an item used to unlock a locked room in the Boogie Crypt area. This is the third area you will visit in the first chapter of The Resistance. To find the Skelly Key, you need to complete the quest "Infiltrate the Guardhouse" and then visit the second area of The first chapter "Sewers".
In the Sewers, you need to find a Goblin Merchant. The merchant will be selling a lot of items including the Skelly key for 100 gold. Buy the key and then progress the game till you reach the Boogie Crypt. There you will find a locked door with chains around it and a big lock in the middle.
If you have the key, you can unlock it directly and enter the room to loot the items. Inside you will also obtain a trait called "Lucky" which increases your luck by +25. If you don't have the Skelly key, you will have to take the path on the left, missing the lootable items and a trait.
Note: As the map is randomized for every player, the exact location of the goblin merchant is unknown. But you will be able to find the merchant in the Sewers.