For The King 2 How To Unlock Alchemist Class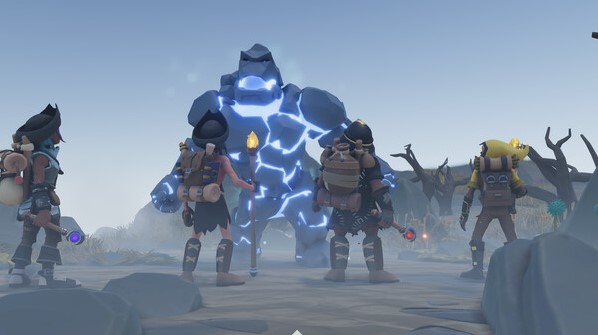 "For The King 2" is a role-playing game where you need to apply some strategy to battle against Fahrul's tyrannical Queen. While there are various classes for you to choose from, at the beginning of the game, you will have access to only 5 classes. The rest of the classes can be unlocked while playing the campaign mode and exploring the terrain in different chapters. One class you can unlock in the first chapter of the game is the Alchemist Class. Below, you will find a brief guide on where and how to unlock this class.
For The King 2 How To Unlock The Alchemist Class
To unlock the Alchemist class, you need to reach the first chapter called "The Resistance." While exploring the area, you might get a message to help someone. There, you will find a Lost Prison Cart with whom you need to interact.
The terrain, spawn of enemies, objective location, and everything else will be randomized each time you start a new campaign and will be different for everyone. So, there won't be an exact location for the lost prison cart.
You can find this cart while trying to complete the story quest "Rescue Grizelle from Prison Cart in the Grassland." Search the nearby areas in the grassland by exploring and removing the clouds. Eventually, you will stumble upon the lost prison cart where you must roll the dice for success.
In the prison cart, you can find a character that cries out for help. Interact with the lost prison cart, then click on the free option to roll the dice for the slot outcome. Even if the success rate is low, you will be successful in helping out the character and unlocking the Alchemist Class.