EA Sports WRC- Will It Run On Steamdeck?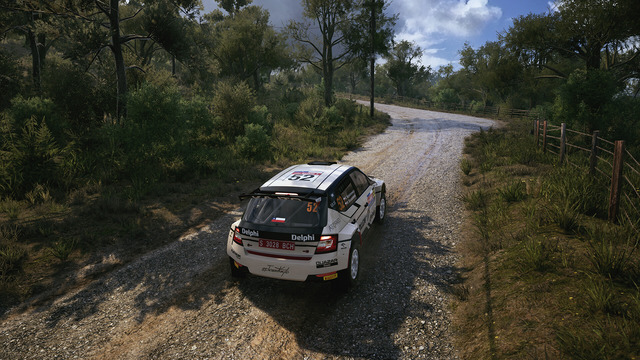 EA Sports WRC is going wild as it is released on all platforms that includes PC, Playstation, and Xbox. Fellas who own Steamdeck are wondering whether they can play or run an EA Sports WRC i.e. developed by Codemasters and published by EA. Here's everything you need to know about it.
Will EA Sports WRC Run On Steamdeck?
While playing normally in Steamdeck, you will get an immediate prompt that "Running on Steam Deck is not supported". Officially there has been no news from Valve regarding the Steamdeck and whether it will allow the users to play or run the game in it. However, there is a workaround, and if you are wondering whether it works or not then the answer is YES.
All you need is to set the launch command of the game in Steam i.e.SteamDeck=0 %command%
This will allow the game to run in Steamdeck. It is recommended to play this game over 40 FPS or the control and response will feel out of sync. The low, medium, and optimal advanced settings in 800P or 1280×800 resolution are listed below:
Low Settings
Quality Preset: Ultra Low
Shadows: Ultra Low
Fog: Off
Particles: Ultra Low
Weather: Ultra Low
Crowd: Ultra Low
Ground Cover: Off
Trees: Ultra Low
Dynamic Objects: Ultra Low
Car Reflections: Ultra Low
Post Processing Quality: Ultra Low
Mirrors: Off
Skidmarks: Off
Track: Ultra Low
Textures: Low
Shaders: Ultra Low
Motion Blur: Off
Medium Settings
Quality Preset: Medium
Shadows: Medium
Fog: Off
Particles: Medium
Weather: Medium
Crowd: Medium
Ground Cover: Medium
Trees: Medium
Dynamic Objects: Medium
Car Reflections: Low
Post Processing Quality: Medium
Mirrors: Low
Skidmarks: On
Track: Medium
Textures: Medium
Shaders: Medium
Motion Blur: On
Optimal Settings
Quality Preset: Medium
Shadows: Low
Fog: Off
Particles: Medium
Weather: Medium
Crowd: Ultra Low
Ground Cover: Medium
Trees: Medium
Dynamic Objects: Medium
Car Reflections: Low
Post Processing Quality: Medium
Mirrors: Off
Skidmarks: On
Track: Medium
Textures: Medium
Shaders: Medium
Motion Blur: On
For more informative guides on EA Sports WRC, check the link that has been mentioned below the description: