Marvel Spider-Man 2 All Prowler Stash & Marko Memories Location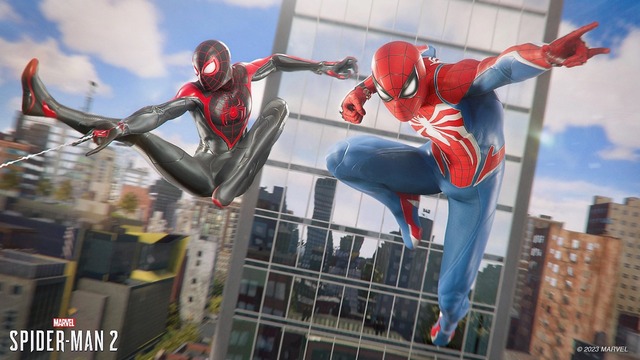 In Marvel's Spider-Man 2, Prowler Stash and Marko's memories are two side activities you can complete to obtain City Token and tech parts. In Prowler stash, you need to use the scanning feature by pressing the L2 button to solve mini puzzles and gain access to Prowler's hidden base. Inside the base, you will find some tech parts. Most of these are hidden in the map fog and will be shown as a prowler face icon once the fog is removed and you have explored the nearby area. There are 10 Prowler stashes scattered across the district and once you find all of them, you will unlock the Co-Signing trophy.
In Marko's memories, you need to find the crystals, obtain them, and break them to learn some of Marko's past memories and why he was attacking the city at the beginning of the game. As you keep finding these crystals, you will find that Marko's been hunted by Kraven. There are 14 Marko's Memories that you need to find, to obtain the crystals, you need to defeat the sand minions. After collecting all 14 crystals you will unlock the Grains of Sand trophy.
There are a number of districts and each district contains few marko memories and prowler stashes. The district and the number of activities available in them are:
Harlem – 1 Prowler Stash
Upper West Side – 1 Prowler Stash
Central Park – 1 Marko Memory
Upper East Side
Midtown – 2 Marko Memories
Hell's Kitchen – 1 Prowler Stash
Greenwich – 1 Prowler Stash, 1 Marko Memory
Chinatown – 2 Marko Memory
Financial District – 2 Marko Memory
Downtown Brooklyn – 2 Marko Memory, 1 Prowler Stash
Williamsburg – 1 Marko Memory, 1 Prowler Stash
Little Odessa – 1 Marko Memory, 1 Prowler Stash
Downtown Queens – 2 Prowler Stash
Astoria – 1 Marko Memories
Below you will find all the locations for both the activities Prowler Stash marked in Green and Marko Memories marked in Orange.
Marvel Spider-Man 2 All Prowler Stash & Marko Memories Location