Marvel's Spiderman 2- List Of All Villian In Spider-Man 2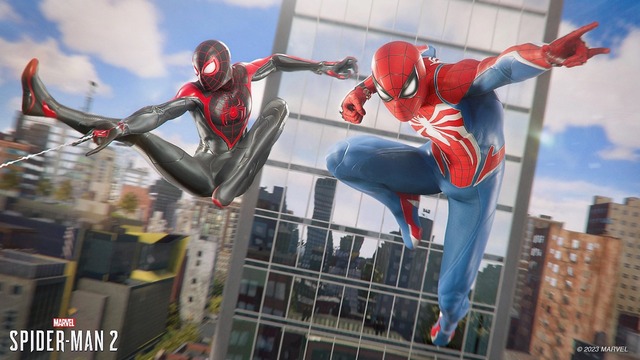 Marvel's Spiderman 2 is live and everyone is wondering who might be featured as a villian in this installment of the Spiderman series. The friendly neighborhood Spiderman has made a bunch of super foes in his whole career who are deadly and dangerous laced with advanced technology and mutation. In this guide, we have listed all the villains that you will encounter on a big stage.
List Of All Villians In Marvel's Spider-Man 2
All the villains are listed below:
Sandman
You will encounter Flint Marco aka Sandman at the early stage of the play. While Sandman is rampaging in an area, the Spiderman duo will have to rescue civilians and defeat the big guy. The fight involves, brawling against multiple Sandman clones aka Sand Minions on the way to ultimately defeat the Sandman.
Black Cat
The fight involves chasing Black Cat in New York City who is using Portal to escape and teleport to further distances. The action-packed chase will come to an end when both Blackcat and Spiderman will be surrounded by Kraven Hunters.
Lizard
After defeating the Hunter convoy and letting Lizard escape into the sewer lines to get back into his lair. The first phase of the fight will take place in Dr. Connor's underground lab whereas the second phase will require you to chase him down and fight Lizard again to inject the serum.
Martin Li aka Mister Negative
At Hunter's arena, you will fight Martin Li aka Mister Negative at a no escape zone. After depleting his health to zero, you will be transferred into his Negative World. After chasing and defeating countless enemies, the phase will end exposing the wrath of Kraven.
Kraven The Hunter
After defeating a bunch of Hunters, Kraven will try to entrap you in a chamber. Powered by Venom Symbiote, defeat Kraven The Hunter in both phases to release Miles Morales.
Venom Spiderman / Symbiote Spiderman
When Miles Morales is released, the Venom Symbiote is trying to take control of Peter Parker. Defeat Peter and remove the Symbiote which requires you to overcome three phases of battle.
Venom
Playing as an anti-hero, Venom will fight Kraven The Hunter who is hunting the Venom symbiote badly. What more can we say, he proved to be a relentless Hunter till the end of his breath despite being outmatched by Venom.
The main boss or the final boss of Marvel's Spiderman 2 will be more than a nuisance. Well, not much that our friendly Spiderman can't take care of.
Scream / Symbiote Mary Jane
The next battle of Peter involves Mary Jane who is injected with the Venom Symbiote and transforms her into Scream. Defeat Scream and save MJ before she is taken over by the symbiote in this action-packed fight.
Yuri
During the Flame sidequest mission, Yuri Watanabe aka Wraith will be reunited with Peter Parker. Even though they have personal differences regarding the matter, she will prove to be a useful ally working behind the shadows.
Carange / The flame / Cletus
At The Flame sidequest, there will be a revelation of a symbiote which The Flame will take possess and we all the Carnage is coming.
For more informative guides on Marvel's Spiderman 2, click on the link that has been mentioned below the description: