Marvel's Spiderman 2- How To Unlock Fast Travel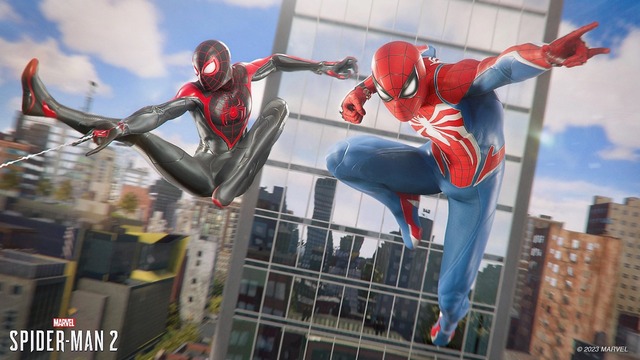 Just like the previous iteration of the Spidey games, Marvel's Spiderman 2 also features fast travel which allows you to travel from one location to another without the hassle of swinging or flying. There are multiple fast travel points in the whole map that can be accessed. We have explained what you need to know and how to unlock Fast Travel for each district quickly.
How To Unlock Fast Travel At Marvel's Spiderman 2
To unlock fast travel you will need to complete District progress. Each district has different progress which means you will need to complete them separately. You can view the progress of a district by opening the map and hovering the pointer over it. Doing this will display the name of the district on the top left corner of the screen and also the progress bar.
To access FastTtravel you will need to fill up the progress bar to the second icon. To get XP for progression, you can complete different types of side quests like stopping crimes, taking Photo Ops, collecting Marko memories, finding prowler stash, and more.
Once you have unlocked the fast travel option of a district you will be able to use subway stations or other iconic locations like Avengers towers, Sanctum Sanctorum, and more. To use fast travel, you will need to open the map and then hover the cursor over the destination you want to go to. Doing this will show an option for fast travel at the bottom of the screen. Simply, press Triangle and you will enter the fast travel loading screen.
However, fast travel options will not be available in certain scenarios like during Main Quests, Chases, or boss fights. For more informative guides on Marvel's Spiderman 2, click on the link that has been mentioned below the description: