Lords Of The Fallen Shuja Harmony Hoop Increase Magic DMG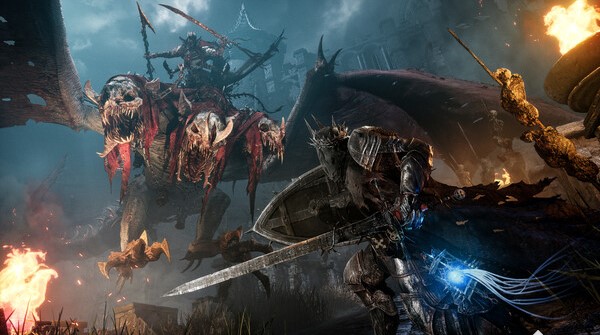 In Lords Of The Fallen, you can equip various equipment for your character and increase their stats. One such item is a pendant equipped to gain special effects. These items can be found while exploring the five regions in the game and from the NPC. Shuja Harmony Hoop is a pendant that increases your magic damage.
Each time you cast a spell, the pendant effect will increase, and the next spell will deal extra damage. It is one of the best pendants you can find in the game. Below you will find a brief walkthrough on where to find the pendant.
Lords Of The Fallen Shuja Harmony Hoop Location & Increase Magic Damage
To find this pendant, teleport to the Forsaken Fen, Vestige of Valade. There switch to Umbral realm using your lamp. Now all you have to do is follow the pathway by climbing the ladder. Progress through the area till you reach a big knight with a Mace.
Defeat the knight or you can pass by him and a bit ahead you will find a bridge with torches that you need to cross. After crossing the bridge, keep going ahead till you reach emergence effigies. Interact with the effigy to exit the Umbral Realm and return back to the Axiom Realm.
Then go down the slope and on the right side you will find a cave with a rusted gate. You can get past the gate by showing the Umbral lamp. Go inside the cave, follow the tunnel pathway, and at the end where you need to drop down, you will find the Shuja Harmony Hoop.