Lords Of The Fallen- How To Get All Magic & Magic Teacher Location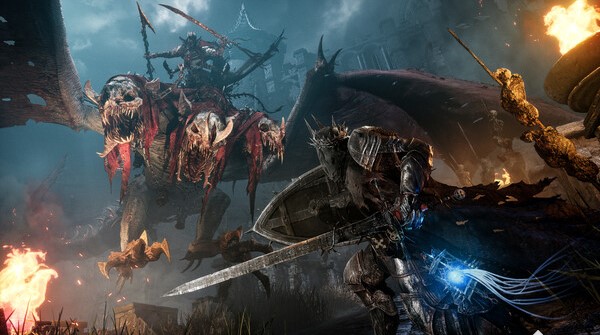 In Lords Of The Fallen, players have so many options of class to choose from when they start the game. Each class gives a distinct advantage in the beginning where their stats are developed for certain builds initially. The more unique class is the mage class where you can select to play as a Radiant mage or an Infernal Mage. Each mage class has specific spells that can be learned through magic teachers or vendors. In this guide, we have explained where to find these teachers/vendors.
How To Get All Magic In Lords Of The Fallen
Magic Spells can be unlocked by exploring and ultimately encountering various types of creatures on the road. The creatures or enemies who possess a spell have a chance to drop when it is defeated. Similarly, defeating the boss and soulflaying will get you a remembrance which can be later exchanged to get the gears and spells. Next, finding and opening the chests will grant you the magic spells. Finally, you can unlock and learn new spells after purchasing it from the NPC which is labeled as a magic teacher/vendor in this guide.
All Magic Teacher/Vendor Location
There are a total of 3 major magic types as mentioned i.e. Radiance, Inferno, and Umbral. To unlock and learn the magic initially, you will be required to find the magic teacher/vendor who deals with the specific class. The magic vendors who deal with such powerful magics can be found at a certain location. The teachers or vendors with whom you want to learn magic from are listed below:
Molhu
Starting with Umbral spells, you will find Molhu lurking in the realm of the dead in the Skyrest. Use your Umbral Lamp and interact with him to check what he is selling.
Exacter Dunmire
Monsieur Exacter Dunmire can also be found in the Skyrest. Purchase the Radiance spell from the vendor which will give all the Radiant mages a boost in power and survival from the beginning.
Initially, she will be locked behind the bars under Skyrest Bridge. Once you have freed her, make your way outside to where you emerge victorious against Pieta, She Of Blessed Renewal. She will be standing at the entrance to where you can interact and purchase one of the powerful Infernal Spells early on.
For more informative guides on Lords Of The Fallen click on the link that has been mentioned below the description: