Lords Of The Fallen- How To Get Boss Weapons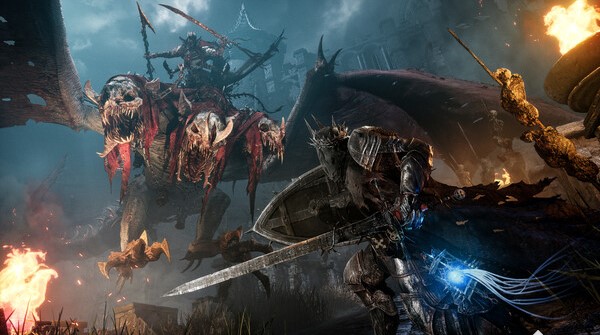 Lords Of The Fallen is a souls-like game where we are exposed to two different realms i.e. living and the dead. The Living realm is known as Axiom whereas the realm of the Dead is known as Umbral. In the Umbral realm, there are hidden loots, secret pathways, and traps that will be revealed to the mortal eyes of the living with the help of the Umbral Lamp. However, what if, we say that there is a way to get the boss overpowered weapons and gears to use? The process is easy, so make sure you do not miss it.
How To Get Boss Weapons In Lords Of The Fallen
To obtain a Boss weapon and its gears, most importantly you will need to Soulflay the Remembrance from each Boss's Stigma after defeating them. It is a common practice so most of us have all the Remembrance of the boss that we have beaten in our playthrough. However, it is not enough to get the weapon.
There is an item known as the "Bowl Of Revelations" which you need to obtain from the Umbral Realm. If you have unlocked the Vestige of Blind Agatha in the Pilgrim's Perch Bellroom, then go out of the tunnel and proceed ahead to the path that will lead you down by descending stairs. Enter the Umbral realm which will reveal a ladder that will lead you to the ground of corpses.
Defeat all the enemies and soulflay the corpse in the middle to collect the Bowl Of Revelations. Next, you will need to visit Skyrest and talk to the NPC Molhu who resides in the Umbral realm. Hand over the Bowl Of Revelations and it will unlock the Remembrance shop which can get you weapons and gears in exchange for Umbral Scouring.
For more informative guides on Lords Of The Fallen click on the link that has been mentioned below the description: