Lords Of The Fallen- How To Farm Vestige Seedlings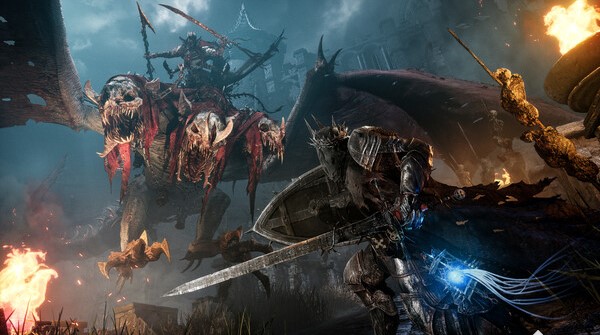 In Lords Of The Fallen, each area is full of mystery and danger as you have two realms to look out for. The paths are often filled with enemies and to replenish your Health and Sanguinarix charge that was consumed after encountering tedious foes, we would need to look out for the Vestiges. A Vestige Seedling will allow you to create a Vestige that functions the same as the authentic ones i.e. resting, upgrading, and warping. As the number of Vestige Seedlings you can find in the Land of Axiom is low, we often wonder if there was any way to farm it. Well, the answer is "Yes", and here's how you can obtain it.
How To Farm Vestige Seedlings In Lords Of The Fallen
Vestige Seedlings can be obtained via purchasing it from Molhu for 2,500 Vigors which is not exactly cheap. Another way to obtain Vestige Seedlings is to defeat the bosses which is not really an option to farm. However, there is the simplest way in which you can farm the Vestige Seedlings in order to sprout a temporary Vestige out of an Umbral flowerbed that functions the same as a normal Vestige.
Farming Vestige Seedling is not difficult if you know where you are looking for it. The Vestige Seedlings can be obtained from the Umbral realm when you defeat Special enemies such as flying moths and dual wielding reaper. Though the drop rate is not 100% but it is also not low. Defeating 3 special enemies can drop at least 1 Vestige Seedling consistently.
Even a normal horde of monsters in the Umbral realm has a very low chance of dropping Vestige Seedling. However, it is not recommended to kill normal enemies in search of Vestige Seedlings. Instead, look out for the elite enemies to farm Vestige Seedlings in the realm of the dead.
For more informative guides on Lords Of The Fallen click on the link that has been mentioned below the description: