Forza Motorsport- How To Drift Cars Important Settings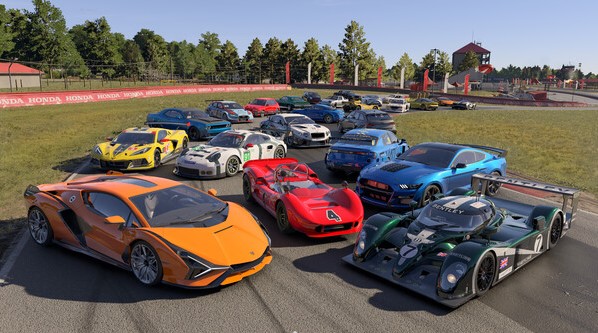 Forza Motorsport is a successful installment of a simulation racing game that was released on 9th October 2023. Players who are new or have been following this game for decades always seek to perform perfect drifts in order to show off their handling skills. Unfortunately, there is no account and score points rewarded for drifting perfectly. However, do not be mistaken as you can still drift during the race which is an efficient way to cut corners without deaccelerating heavily.
How To Drift Cars Important Settings You Need To Know In Forza Motorsport
Drifting is an art of race that grabs a lot of attention as it requires high driving skills, judgment, and precision to control the car. Any car is capable of drifting, however, there are certain features that you need to look out for in a car that will change your experience dramatically. Therefore there is a clear advantage when you select a car that has better weight distribution. Even if you are a new or veteran driver it is better to do a practice run after updating the settings everytime.
Selection Of Car
Few cars offer a better drifting experience than others i.e. due to their orientation of wheel drive and engine. Wheel drive plays an important role in drifting as your acceleration and throttle need to be more in control. Therefore when selecting a car for drifting, the most preferable choice of Wheel Drive you need is Rear-Wheel Drive (RWD)
Next, you want your Engine to be placed in front instead of back. Why? Rear engines provide more stability as your weight will be high on the rear. Instead, if your engine is in front, then the weight distribution allows your car to be more stable during the acceleration which suffices in a better drifting experience. It is not suitable for racing as you have an option where having a rear engine is better but it is the opposite in the case of drifting.
Tires also play an important role, as you do not want your car to not slide into the track. So tires that have better grip should be avoided! The cars, you might want to consider while learning to drift would be Mercedes-AMG C 63 S Coupe and Toyota GR Supra.
What To Upgrade?
Upgrade the level of your cars in order to unlock the parts that can be tuned. Once all your options are available, you will need to look out for parts as mentioned below:
Fuel and Air: In this upgrade for specifically drifting purposes, you will need to balance the Torque and Power distribution closely. You can select any upgrades you prefer but most importantly, do not let the difference between the Power and Torque go high.
Engine: Similarly, you can select any upgrades unless it is hindering the value of the Power and Torque difference drastically.
Platforming and Handling: There are multiple tuning options that should be considered i.e.
Brakes: Race Brakes should be considered as it is important to decelerate quickly and efficiently to have better control in order to perform drifting.
Anti-Roll Bars: These should be considered according to the user's experience. Few might want to equip Race-type front and rear Anti-roll bars as they distribute the load transfer across the wheels while cornering. You would not want to understeer the car while turning, so it is recommended to have a stiffer front anti-roll bar and soft rear anti-roll bar to oversteer.
Spring And Dampers: Pick up the Drift suspension obviously.
Weight Reduction: It is preferred to have lighter weight and Race type is ideal for this type of setting. However, there is no harm in having a higher weight if you want better control overall.
Tires: In this tab, you can change the width of your front and rear tires. Front tires should be low compared to rear tires so you can set the value not high but not too low. Having a difference of 20-30 MM will suffice. Most importantly, as we do not have an ideal Tire compound for drifting, it should be set in Sport type rather than Race or Drag types.
Drivetrain: In this tab put the best Race parts in Clutch, Transmission, and Differential you can find and get ready.
Conversion: In the Conversion Tab, there should be an option to Engine Swap which is absolutely necessary as you need high Power and Torque. It is better to have the difference between Power and Torque to be set as minimum as possible. However, better engines would have a higher value of Power or Torque which can be tinkered with as per your preference. If you want a cope a feel on the drifting experience then it is recommended to swap engines that have less difference in Power and Torque for better control.
Settings
Under Settings, you might want to tinker with these Driving Assists settings:
Throttle—–> Unassisted
Traction Control—–> Off
Stability Control—–> Off
Shifting—–> Manual
Tune Car/Car Tuning
Under this setting, you will have the option to tune the car i.e. highly recommended.
Tires: Under this section, you can set the value of tire pressures depending on your preference. However, if your tires need more grip then you might consider setting the pressure low whereas if you need less grip then set the pressure high. While setting the value of tire pressure, it is recommended to consider variables such as weather type, track type, and horsepower of your car. Generally, having high pressure on the rear tire is a go-to approach.
Gearing: The value is everchanging as it is dependent on the type of tracks. Generally, having a low acceleration and better top speed is considered good, so setting a ratio in reference to your 3rd and 4th Final drive is always beneficial. Set your 3rd and 4th Gear value between 110-180 MPH by adjusting the Final Drive ratio.
Alignment: Set the value of the Steering Angle to its max i.e. 60 degrees.
Anti-roll bars: Set the value in such a way i.e. Front anti-roll bars are stiffer compared to rear anti-roll bars.
Damping: Set the value of the Bump Stiffness of your front and rear suspension to be soft. Set the value of the front suspension a little stiffer than the rear suspension value.
Brake: Set the Braking Force in the Balance section up to 55%, and Pressure up to 110%
Differential: Set the Rear Acceleration and Deceleration to the highest i.e. 100.
These are the ideal settings in Forza Motorsport that you might want to consider at the beginning. From there you can opt to start updating and Tuning the car as per your preferences.