Assassin Creed Mirage Where To Find Deluxe Edition DLC Items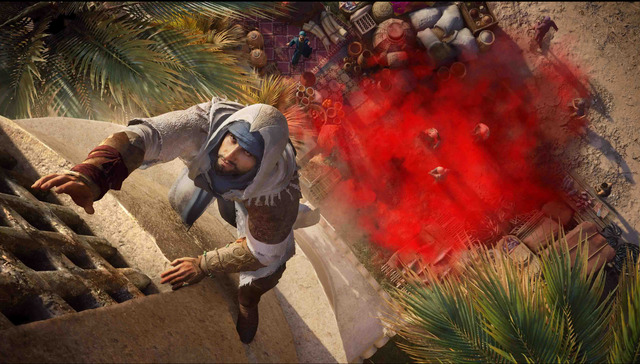 In Assassin Creed Mirage, you will find various types of outfits, weapons, and armor each having its own unique effects. If you have pre-ordered or bought the deluxe edition you will receive one item of each type, a horse and eagle skin. These items are inspired by the Prince of Persia theme that will make your character look like the protagonist of the Prince of Persia. Below you will find where and how to find these digital items and the effects.
Assassin Creed Mirage Where To Find Digital Deluxe Edition Items
You can find your items in your inventory once it unlocks after completing the fourth main quest of the game called "Bagdadh Bound". Once you complete this quest, you can access your inventory and find your pre-order items.
While you will have all the gear, outfit, and weapons in your inventory. To find the Prince of Persia inspired horse and eagle skin, you need to visit a stable. Then interact with the NPC and view the shop items to find the already-owned sand horse. Change the menu to falconry to find the sand eagle.
The digital items you will get in your inventory by buying the deluxe edition are:
Sand Outfit – Upon receiving a lethal hit Basim can slow down time for 3 seconds.
Sand Sword – Killing an enemy when the time slows down will restore 20% health.
Dagger Of Time – Perfectly parrying enemies' attacks will slow the time for 3 seconds.
Hourglass Of Time – Talisman
Deserts Sand – Dye
Check out some more AC Mirage Guides.