Assassin's Creed Mirage- How To Eavesdrop On The Guard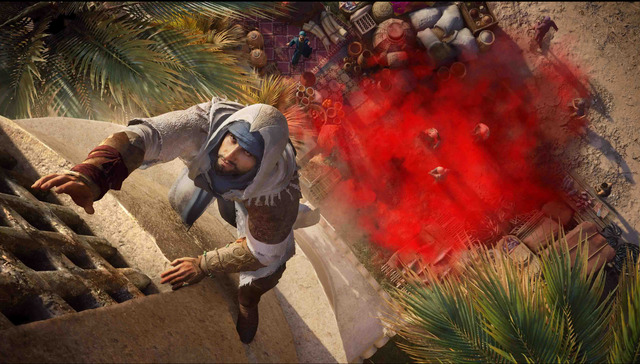 In Assassin's Creed Mirage, one of the quests i.e. Follow Nur's Lead requires you to eavesdrop on the guards who might have any information of Ali's whereabouts. The problem with this quest is that the Eavesdrop prompt for most of the players does not appear on your screen. What do you need to do or perform in order to eavesdrop on the guard in order to proceed through the quest? If you are troubled then fret not as we have the perfect solution for it.
How To Complete Eavesdrop On The Guard To Follow Nur's Lead In Assassin's Creed Mirage
To Eavesdrop, you will need to hide yourself first. Instead of taking cover behind walls or objects in the process of hiding yourself, all you need to do is hide inside a haystack within audible range as you have nowhere to blend in. Once you are inside the haystack, point your screen to the guards and the Eavesdrop prompt will surface.
If it's still not working then distract the guard to leave their post. Once they resume and go back to their original post, you can be able to Eavesdrop on them easily and progress through the quest. For the mouse and keyboard press Right-click whereas for controllers press the R3 button.
For more informative guides on Assassin's Creed Mirage, click on the link that has been mentioned below the description: