Assassin Creed Mirage How To Get Bazaar Chest Location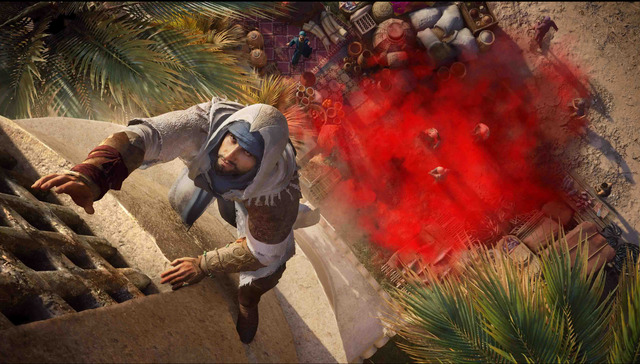 In Assassin Creed Mirage, your journey to obtain the Bazaar chest begins with patience. You must await the quest "The Treasurer Investigation". Once this quest becomes available, you're on the right path. You need to complete a series of tasks before you can reach the Bazaar for the big auction. Once you are inside the bazaar you can easily locate the treasure to obtain it. Exotic hairpin is one of the items you will need to enter the big auction.
Assassin Creed Mirage How To Get The Bazaar Chest Location
Show the Exotic Hairpin: With the assassination quest in your possession, head to the Bazaar entrance. Present the exotic hairpin to the vigilant soldier stationed there. This will grant you access to the Bazaar itself.
Navigate the Main Hall: Upon entering the Bazaar, find yourself in the main hall. Here, utilize your eagle vision to pinpoint the location of the treasure on the first floor.
Ascend the Stairs: To reach the treasure and claim its contents, make your way to the stairs on your right. This staircase will lead you to the coveted treasure, ready for your looting pleasure.
Discover the Abbasid Knight Dagger Upgrade: Upon opening the Bazaar chest, you'll be rewarded with the Abbasid Knight Dagger Upgrade, a valuable addition to your arsenal.
Note: Accessing the grand auction within the Bazaar also requires a specific item, the "Ivory Coin Broach." To acquire this essential item, follow these steps:
Avoid Bribes or Tokens: It's crucial to refrain from offering any form of bribe or token to the merchant. If you do so, she will not provide you with the broach, asserting its exclusivity to a specific guild.
Quest Marker Guidance: Pay attention to the quest marker, which will guide you to the location of the Ivory Coin Broach.
Assassinate and Loot: Execute the required actions by assassinating a guard and subsequently looting the Ivory Coin Broach from their possession.