Genshin Impact- Redeem Codes For October 2023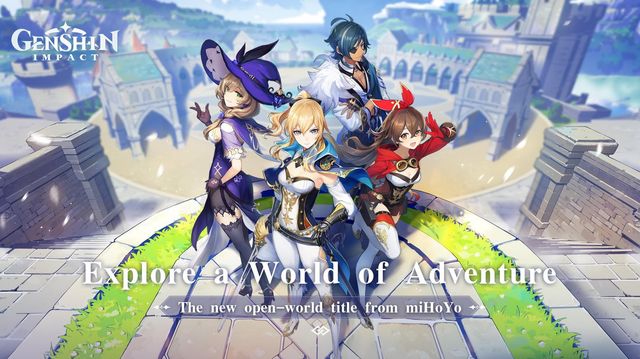 In Genshin Impact you can redeem codes to earn free Primogems and Mora along with other resources. Each month there are a number of codes that are revealed and shared by the developers. For October 2023, the devs have shared a fair number of codes i.e. available and working which we have listed in this post.
How To Redeem Codes
Before learning the codes, you need to know how to redeem codes. It might be troublesome for the new players as they might have to reach Adventurer Rank 10. To redeem codes on PC and mobile, you will need to follow these instructions:
Go to the Genshin Impact official website.
Log In to your account
Fill up the required information i.e. Server and Character Nickname.
Next, write the redemption codes i.e. listed in this guide.
The second way to redeem the codes on PC and mobile,
Launch the game and log in to your account.
Go to settings.
Select Account.
Select Redeem Code and write the codes.
Redeem Codes For October 2023
AS97CE45EUER: 20,000 Mora , x3 Hero's Wit, x5 Mystic Enhancement Ore, and x 3 Sweet Madame
2S84JS839T8R: 60 Primogems, and x5 Adventurer's Experience
6T8NWE3HD7PD: 60 Primogems, and x5 Adventurer's Experience
EAFVKD4GZQBZ: 10,000 Mora, x10 Adventurer's Experience, x5 Fine Enhancement Ore, x5 Stir-Fried Fish Noodles, x5 Jueyun Chilli Chicken
GDAHKD5HYTN5: 10,000 Mora, x10 Adventurer's Experience, x5 Fine Enhancement Ore, x5 Stir-Fried Fish Noodles, x5 Jueyun Chilli Chicken
GDAHJC4YHS7H: 10,000 Mora, x10 Adventurer's Experience, x5 Fine Enhancement Ore, x5 Stir-Fried Fish Noodles, x5 Jueyun Chilli Chicken
MT8PCZYVG2T5:10,000 Mora, x10 Adventurer's Experience, x5 Fine Enhancement Ore, x5 Stir-Fried Fish Noodles, x5 Jueyun Chilli Chicken
NA9NDHHCZKTD: 10,000 Mora, x10 Adventurer's Experience, x5 Fine Enhancement Ore, x5 Stir-Fried Fish Noodles, x5 Jueyun Chilli Chicken
RQWP3ULZZ8VD: 10,000 Mora, x10 Adventurer's Experience, x5 Fine Enhancement Ore, x5 Stir-Fried Fish Noodles, x5 Jueyun Chilli Chicken
WEQP3D5ZHRD9: 10,000 Mora, x10 Adventurer's Experience, x5 Fine Enhancement Ore, x5 Stir-Fried Fish Noodles, x5 Jueyun Chilli Chicken
TA97CGHDHJTH: 10,000 Mora, x10 Adventurer's Experience, x5 Fine Enhancement Ore, x5 Stir-Fried Fish Noodles, x5 Jueyun Chilli Chicken
For more informative guides on Genshin Impact, click on the link that has been mentioned below the description: