Moonstone Island- List Of All Spirits And How To Get Them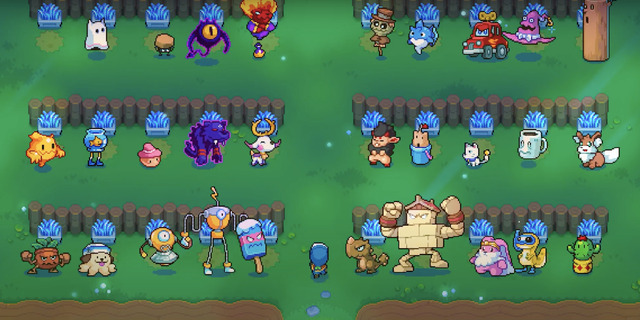 On Moonstone Island, you will encounter spirits on different islands as it is generated randomly. You will naturally tame them and use them to battle against the boss as these are your companions. Knowing their types and how many spirits are available will never do any harm. Therefore in this guide, we have compiled a list of all the spirits that you will encounter including the bosses.
List Of All Spirits And How To Get Them In Moonstone Island
There are a number of spirits that you can find on the islands, however, they can be categorized into their types. There are a total of 8 different types namely Earth, Water, Fire, Poison, Electric, Dark, Psychic, and Ice. The biomes are generated in a random manner but one thing is clear that specific types of Spirits will be found in their respective biomes. However, few require specific conditions and islands to be found.
All the spirits with respect to their types are listed below in chronological order:
---
Earth Type
---
Ankylo                          [Starter & Earth eggs]

Brickhouse
Coolslime
Dusty
Fluffox
Gemlin                         [Earth Island Mines & Earth eggs]
Hopstraw
Longlog                       [Spring Temple after completion & Earth eggs]

Mumbleweed
Oaken
Pappus
Punchypot                   [Earth Island Mines & Earth eggs]
Wildwood
---
Fire Type
---
Carkey
Flamane
Flambit
Lucerna                         [Fire Island Mines & Fire eggs]
Prikli                              [Fire eggs]
Sheemp
Sinjin
---
Electric Type
---
Armbot
Bulbot                           [Electric Island Mines & Electric eggs]
Burgloon
Capacibee
Cumulo
Sparking
Sparky                          [Winter Temple after completion & Electric eggs]
---
Poison Type
---
Birdrain
Emoshroom
Marsha
Radlad
Ribbite
Snapdragon
Snaplant                      [Fall Temple after completion & Poison eggs]

Taddle
Trunkle
---
Water Type
---
Beaubeau
Claudio
Dropple                         [Summer Temple after completion & Water eggs]
Fishbo
Flote
Octopup
Sandcrashle
Snorcko
Starsee
Tidan
Torble                             [Water Island Mines & Water eggs]
---
Ice Type
---
Bandicle
Bonguin
Sorbaton
---
Dark Type
---
Arkeya
Darkoffee
Evileye
Karyote
Missingno
Puppox                           [Rift needs to be sealed & Dark eggs]
Wolfbane
---
Psychic Type
---
Beardini
Lookachoo
Loonylid
Magicat
Minoot                            [Psychic eggs]
Mystislime
Posho
Rablit                               
Taro
For more informative guides on Moonstone Island, you can check the other posts i.e. listed here: