Disney Speedstorm- How To Get Golden Pass For Free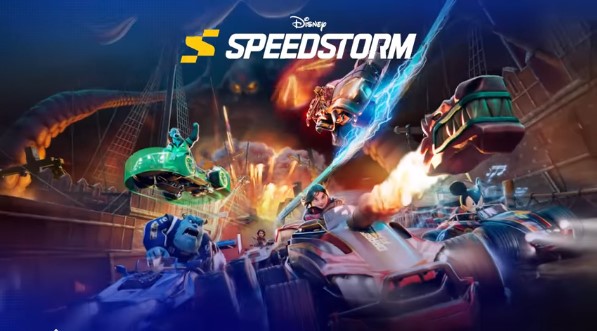 Disney Speedstorm is a free-to-play combat-based racing game where all the Disney and Pixar characters duel against each other in the fastest circuit map. Each character has certain abilities and each map has powerups available which can be picked up and aimed at your competitor to disrupt their handling.
The fun mechanic and the possibility to get free items in a free-to-play game is not something you want to miss. Once you unlock Golden Pass after completing Chapter 3 in the first race, there is a way through which you can get a Golden Pass for free. Here's what you need to do in-game without tinkering any settings.
How To Get A Golden Pass In Disney Speedstorm
Most importantly, you will need to complete the Single Player and all the Circuit races. It is necessary because you will start unlocking characters. At the beginning even having 5-6 characters is sufficient. Next, you will notice that at the time when you possess 5 characters, you will have Tokens in your pocket.
What you need to purchase a Golden Pass i.e. Battle Pass would be Tokens. If you do not want to get involved in microtransaction then it is a lucky day for you. Apparently, if you complete the single-player circuit races, you will have multiple opportunities to get a few Tokens as a reward. The game rewards you with tokens if you reach certain milestones.
Increasing the Collection Level as well as increasing the MPR rating of each character will reward you with tokens. Therefore you need to unlock more characters which will let you gain more Tokens. For a more in-depth guide, we have a guide on how to earn tokens for free. Earned tokens can be exchanged to purchase a Golden Pass which is much more profitable than anything you can purchase.
For more informative guides on Disney Speedstorm, click on the link that has been mentioned below the description: