Party Animals All Free Skin Code List & How To Get Them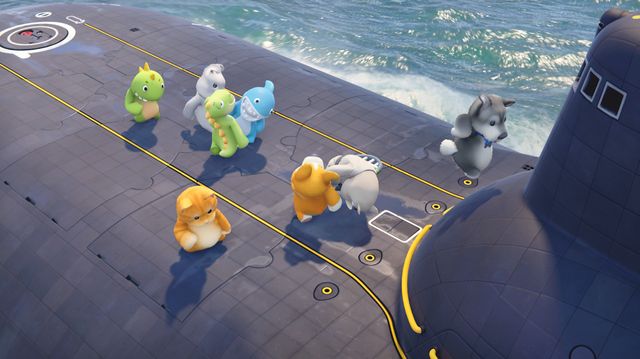 Party Animals currently have 31 characters from which you can choose and battle against each other to be the last animal or team standing. Out of these 31 characters, not all are available at the start of the game. These characters also have 3-4 skins or outfits that you can choose before starting a match. There are various ways to obtain skins in the game and one of them is by redeeming a free code. Below you will find a free skin code, and how to redeem and obtain outfits in the game.
Party Animals All Free Skin Code List
Currently, there are two codes that will unlock two characters called Kiko and Kato. Kiko is a cat with an eyepatch, vest, and tie. Kato is a dog who first made its presence in the demo version. The free codes to get these two characters are:
The code "Beardbox" will unlock the cat called Kiko and the "JoshAndKato" code will unlock Kato the dog. Once unlocked you will be able to use these characters in the game. Below you will find where to use the codes to unlock them.
Party Animals How To Redeem Code
To redeem the codes, you will have to open the item shop menu. There beside the surprise egg menu, you will find an option to redeem. Click on it, enter the code mentioned above, and click on redeem to unlock new skins.
How To Unlock Skins
The best way to unlock skins is by simply playing the game and increasing your profile level. With each level up, you will unlock rewards in the form of emotes, cookies, Nemo bucks, characters, or their skins. Continue playing to collect these rewards, and later, you can redeem the cookies or Nemo bucks in the item shop to acquire more skins.
The item shop refreshes every week, providing you with a new set of skins to purchase each week. Nemo bucks serve as the premium currency in the game and can be acquired by using real money. You can also convert Nemo bucks into cookies by clicking on the cookies at the bottom of the screen. Exchanging 2 Nemo bucks will yield 15 cookies.
In the item shop, you'll find a range of items, from common to legendary, available for purchase using either cookies or Nemo bucks.