My Hero Ultra Rumble- How To Get The Pro License Battle Pass For Free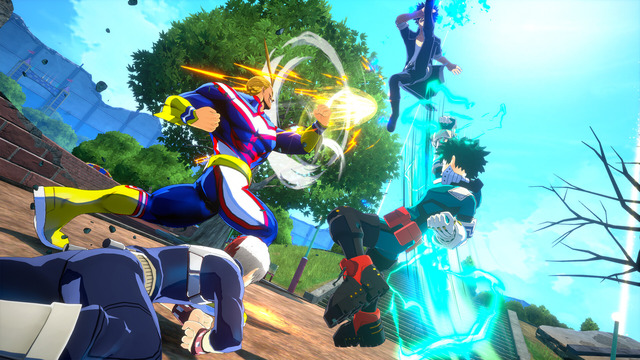 My Hero Ultra Rumble is a battle royale game that was released on 29 September 2023. In a map, all 24 characters will spawn, gather resources, and battle against other players. Most of the characters are pretty much locked and there are few ways in which you can unlock at least half the rosters in your first week. Most of the work required to increase the Pro License Battle Pass Rank will be through the process mentioned in this guide.
How To Get The Pro License Battle Pass For Free At My Hero Ultra Rumble
We know that the Pro License Battle Pass can be purchased if you spend money. However, there is a way through which you can obtain the Pro License Battle Pass for free. Under Missions, select the Event Tab. Under the Event Tab, you will have Mission Events. Select the Mission Events and you will find tons of missions that can be completed. In return, you will earn a Red EP.
Next, go to the Event Tab on the Home screen, there will be an Event Shop available. Now, here comes the most crucial part. All the earned Red EP can be exchanged for various rewards such as Costume, Emote, and Voice. However, the most important reward that you might want to consider will be Hero Crystals.
Hero Crystals can be purchased for a limited time. In total of 7000 Hero Crystal can be exchanged with the help of earned Red EP. The Hero Crystal is the in-game currency so it is a no-brainer to acquire if you are not fond of spending money.
Now, considering you have Hero Crystal, all you need to do is purchase the Battle Pass. Alternatively, you can use Hero Crystal to level up your Pro License to increase the Rank and unlock the characters. So, there are choices players might want to consider without aimlessly spending their Red EP and Hero Crystals if they do not want to use microtransactions and level up the Pro License quickly.
For more informative guides on My Hero Ultra Rumble, click on the link that has been mentioned below the description: