My Hero Ultra Rumble- How To Earn Hero Crystals For Free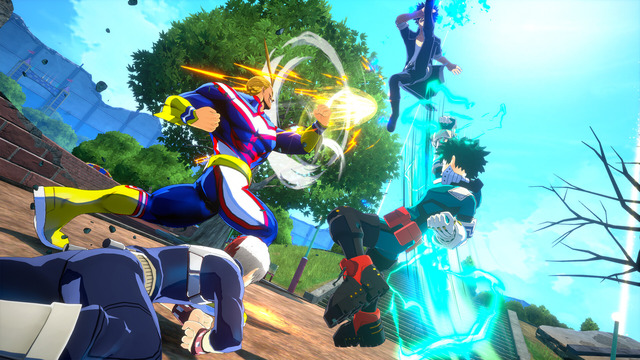 My Hero Ultra Rumble is a free-to-play battle royale game i.e. available on Steam, Play Station, Xbox, and Nintendo Switch. As most of the free-to-play game heavily relies on the microtransaction in-game, this game is the same but still, it's rewarding players Hero Crystals i.e. in-game currency for free which can be used to purchase Exp or Battle Pass per se. Everything you need to know and learn is explained in this guide.
How To Earn Hero Crystals For Free At My Hero Ultra Rumble
At the Home Menu, there will be an Event Tab where you can access the Event Shop. If you select Event Shop and check what is available, then you will notice that you can purchase a total of 7000 Hero Shards in exchange for Red EP's. So how do we get and farm Red EP?
Red EP is earned after you complete the mission by simply playing the game. Under the Mission, you can go to the Event Tab and enter the Mission Event volume. The missions will be listed and all you need is to complete it in order to get the reward which is obviously Red EP. So basically, the game rewards you Red EP for playing the game.
Now these Hero Shards can be used as mentioned above to purchase the Pro License Battle Pass or even buy EXP to increase the Rank and unlock the characters. Depending on your preferences you can use and purchase whatever you can with the Red EP but do not miss the chance to grab Hero Crystals first which you earn without microtransactions.
For more informative guides on My Hero Ultra Rumble, click on the link that has been mentioned below the description: