My Hero Ultra Rumble- How To Earn Free Roll Tickets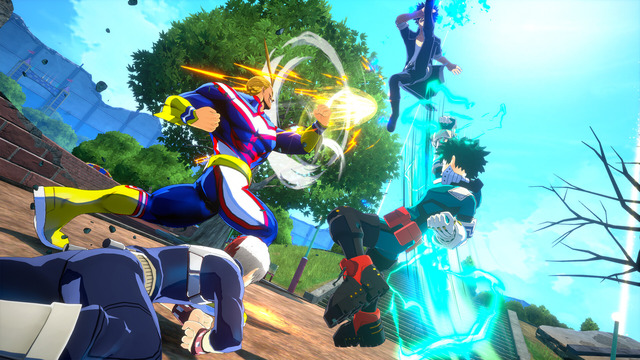 My Hero Ultra Rumble is a My Hero Academia-themed free-to-play battle royale game where you battle against other teams and characters to stand top alone. Each character has specific synergy, passives, and active abilities that if used strategically can do wonders in the match. One more thing that can do wonders is having a nice RNG and luck to get drops from the gacha system i.e. called Plus Ultra Roll. To use the roll, you will need Roll Tickets, and here's how you can grab free roll tickets in-game.
How To Earn Free Roll Tickets In My Hero Ultra Rumble
There are not one but multiple ways through which you can earn roll tickets for free. Though for one roll you will need 10 tickets which is expensive but that's how it is currently. The ways to earn free roll tickets are mentioned in the following:
Complete the Daily Mission to get Roll Tickets as a reward.
Complete the Weekly Mission to get Roll Tickets as a reward.
Day 6 of Special Login Bonus.
Purchase Pro License Season Battle Pass.
Level Up Rank under License, Special.
From Shop Via Hero Crystal.
Hero Crystal is critical and there is also more than one way to earn Hero Crystal. However, there is only one method where you can earn a fortune of Hero Crystals for free which we have explained in the previous guide that you would now want to miss.
For more informative guides on My Hero Ultra Rumble, click on the link that has been mentioned below the description: