Party Animals couch co-op, add more than 2 players & split Screen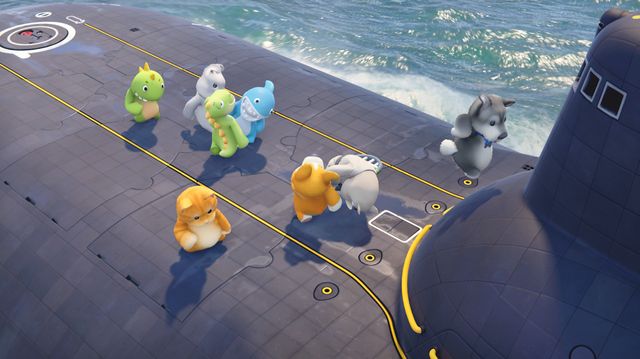 Party Animals is an indie casual online fighting game developed by Recreate Games, with a physics-based gameplay mechanic. In this charming title, players take control of chibi cute animals engaging in battles, striving to be the last creature standing. The game boasts a variety of modes, allowing for thrilling 2vs2vs2vs2 or 4vs4 team-based competitions. To ensure your victory, a diverse selection of weapons is at your disposal to neutralize your opponents effectively.
Moreover, even as a spectator, you can participate in the action by hurling items like fish, bananas, or bombs into the fray. If you're interested in enjoying "Party Animals" in a couch co-op setting, accommodating more than two players, or setting up a split-screen experience, read on for a comprehensive guide below.
Is Party Animals Couch Co-op?
At present, an active internet connection is required to engage in couch co-op play for Party Animals. To initiate a couch co-op session, follow these steps:
Create a Custom Game: Begin by creating a custom game, where you have the option to select the game mode and the map of your choice.
Set a Lobby Password: Once the custom game is created, it's advisable to set a password for the lobby to control who can join.
Add Additional Players: Using the second controller, press the "RT" button to add more players to the game. This step allows you to include multiple local players in the match.
Include AI Players (Optional): If desired, you can incorporate AI players into the game for added challenge or variety. To do so, click on the "Add Bot" icon next to the red or blue team's name.
By following these steps, you can enjoy couch co-op play in Party Animals with your friends and even spice things up by introducing AI opponents if you wish.
Party Animals How To Add More Than 2 Players?
Party Animals offers couch co-op support for up to four players, but this feature is exclusively available on current-generation consoles. If you happen to own an older version, like the Xbox One X, your couch co-op capacity is limited to a maximum of two players. A Reddit user reached out to Xbox support and received the following response:
For those fortunate enough to possess a Series X or S, you can fully enjoy couch co-op with a maximum of four players by following the steps mentioned earlier.
Party Animals Can Split Screen Be Removed?
At present, there is no way to disable the split screen feature in the game unless the developers release an update. Split screen functionality serves a valuable purpose, particularly when players move a considerable distance apart. Given that battles in the game can escalate into chaotic situations, the ability to dodge and roll becomes essential. The split screen aids in tracking your character's location and enhances overall control during these intense moments.