Coral Island- How To Get And Farm Silver Kelp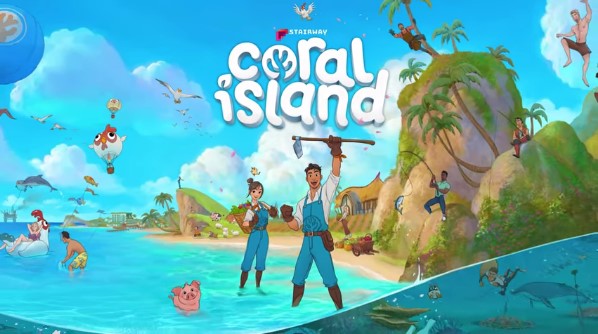 A much–anticipated simulation game is here, The Coral Island. The game, which takes place on a wonderful island, mixes all of the well–liked traits of the farming simulation subgenre with a few distinctive and enjoyable twists. Players have the ability to farm almost 75 plantable crops, explore a
variety of environments, decorate, and engage with the locals. The preservation of the environment is a prominent theme of Coral Island, and keeping the coral reef clean will be an important aspect of
gameplay. Simulators of daily life and farming have recently risen to the top of the list of video game
genres, and definitely we can see the increasing popularity.
Coral Island contains a variety of things. Most of the materials you need to fulfill quests should come
from gathering them, but some of them may also net you large sums of money. If you read this article,
you'll learn where to buy or obtain Silver Kelp on Coral Island.
How To Get And Farm Silver Kelp At Coral Island
Coral Island offers the opportunity to scavenge Silver Kelp. It may be harvested and used to enhance some plant's growths, and also it is a required crafting component for some practical farm items like the sprinkler. Knowing how to obtain some of these early can help the farm's output since it is a difficult resource to come by in the game's early seasons.
The most important places under the ocean will be locked from the beginning. To unlock them, you must accomplish a variety of objectives. Additionally, you need to finish "Into the Ocean"
assignment in order to unlock the location of Silver Kelp.
How To Get Them
A Sun Statue is the primary location at which you should begin your journey to obtain Silver Kelp. There are steps next to this statue. Go into the recently opened area on the 22 meters by going down these steps. A few Silver Kelps can be found here among the trash and other materials, and they can be kept in your inventory.
Going to the seashore and hunting the clovers there in the sand is one method of obtaining Silver Kelp. There is a chance that they will drop Silver Kelp and Glass when you dig them up. Another smart way to get Silver Kelp early is to purchase them from the lab, however, this is an expensive alternative since each kelp takes 250 coins. It is only advised if your farm generates more income then switch to this way.
For more informative guides on Coral Island, click on the link that has been mentioned below the description: