Tower Of Fantasy- Angry, Lazy Aberrant Location Of Spawn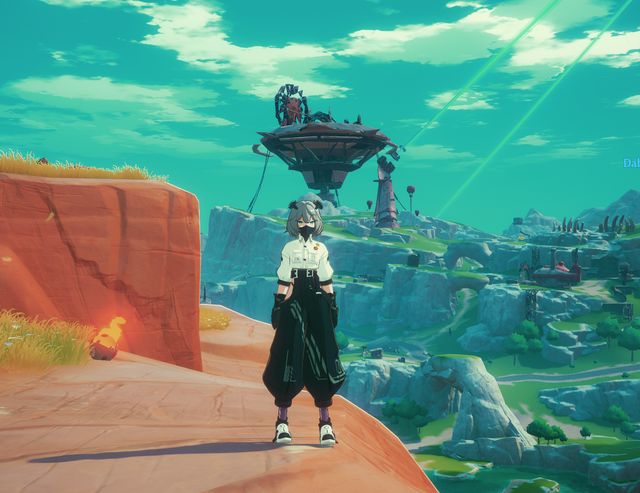 In Tower Of Fantasy, with the inclusion of a new area i.e. Artificial Island; the amount of missions, side missions, and exploration has increased. In the Terminal, Achievement section there is an Ex Researcher Angry Aberrant Damien which can be completed if you have found and defeated the Angry Aberrant Damien and Lazy Aberrant Tyrone who patrols or spawn at specific areas. We have covered everything you need to know about the Angry and Lazy Aberrant and its spawn location.
Angry And Lazy Aberrant Location Of Spawn At Tower Of Fantasy
Angry Aberrant is a mutated or disturbed brown pink colored monster who has tough scales whereas Lazy Aberrant is a pink color buffed Golem. Angry Aberrant spawns are random but frequent at Transmission Gates whereas the Lazy Aberrant spawn rate is low compared to Angry Aberrant at Transmission Gate.
There are multiple Transmission Gates as we know, however, the best thing you can do is if you are specifically searching for the Angry Aberrant Damien to complete the achievement specifically or Lazy Aberrant Tyrone. Then, go on to any of the Transmission Gates locations and switch to other channels where presumably the Angry/Lazy Aberrant has spawned there or not been killed by any other players.
If you had tough luck then repeat the same process on another Transmission Gate where you can switch the channels and look out nearby as it spawns. Once you defeat them, both will drop the Institute Key Card i.e. a credential to activate the Transmission Device.
For more informative guides on Tower Of Fantasy, click on the link that has been mentioned below the description: