NBA 2k23 Unlock Mamba Mentality On Next Gen & Current Gen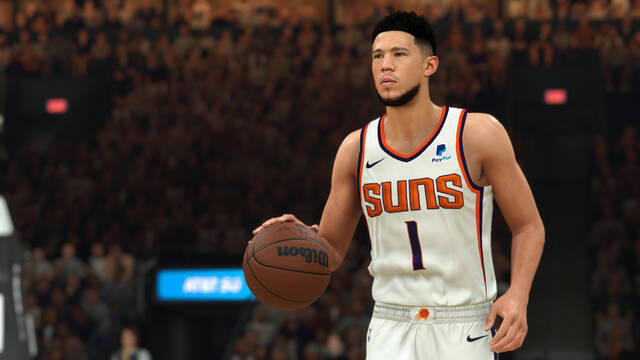 In NBA 2k23 there are various different types of badges available but there is one special badge using which you can change the equipped takeovers. This badge is a tribute to one of the great legends Kobe Bryant.  The takeover is a special ability that players can use after filling their takeover meter in the game. In NBA 2k23 to activate the team takeover, each member in their team needs to fill up their part of the meter. Below you will find how to unlock Mamba Mentality.
NBA 2k23 How To Unlock Mamba Mentality On Next-Gen
Obtaining the Mamba Mentality badge for the next-gen is quite hard and might take some time. To unlock this badge, players first need to visit Chris Brickley's gym. To find Chris Brickley gym, you need to visit the eastern side of the map, you can find this gym on the opposite side of Gatorade gym near the One City Plaza.
Once you find Chris Brickley you need to complete the side quests and get 3 stars on seven normal drills. You also need to obtain 3 stars on all seven hard drills. Getting 3 stars can be quite difficult but the problem is that you can only participate in two drills every day. So obtaining 3 stars on seven normal and hard drills can take a lot of time.
How To Unlock Mamba Mentality On Current Gen
To unlock the Mamba Mentality badge on the current gen, players first need to find an NPC called Pippa. You can find Pippa near Silver Deck's Promenade. Once you reach her, you need to complete a bunch of her quests.
After completing her quests, you need to visit El Captain. You can find El Captain in the Deuce's court. You need to complete a few of his quests. Then you will be able to play 1 vs 1 against Pippa. If you win against her, you will unlock the Mamba Mentality.