Splatoon 3 How Holographic Weapon & Harmony Badge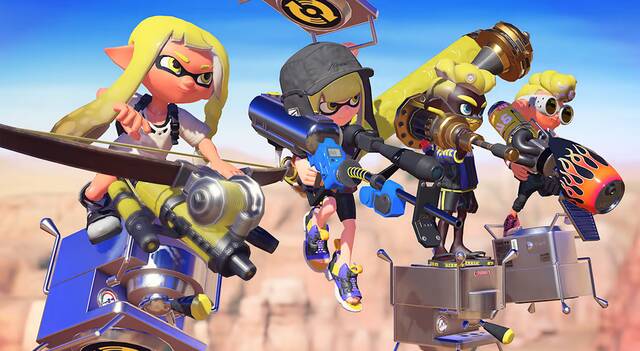 Splatoon 3 is one of the latest third-person shooter games, one of the famous franchises developed by Nintendo Entertainment Planning & Development. In this game, you will be able to customize your lockers, weapons, and the character's cosmetics. Lots of cosmetics items will be available once you play the game and visit the general store of Harmony. Below you will find how to get a Holographic weapon badge, a Harmony badge, and a Gold Harmony badge.
Splatoon 3 How To Get Holographic Weapon Stickers
To get the holographic weapon badge and stickers, players just need to play the game using specific weapons. When you keep using the same weapons, you will get some points. These points are called Freshness points that will increase your weapon proficiency. Keep playing with the same weapon to increase its proficiency and unlock various holographic weapon badges.
Splatoon 3 How To Get Harmony Badge
To get the harmony badge, players first need to visit the general store. There you will meet the NPC named Harmony who will sell you various different kinds of items. You need to spend 1,000,00 money in the general store to obtain the Harmony badge. You will be able to use these badge to customize you lockers.
Splatoon 3 How To Get Gold Harmony Badge
To get the gold harmony badge, players need to spend a substantial amount of coins in the general store. To obtain the Gold Harmony Badge, players need to buy items worth 1,000,000 from the general store. Obtaining this much worth of coins is no small task, and you might take a lot of time to unlock this badge.