Disney Dreamlight Valley Burying The Eel, Catch Eel & Find Worms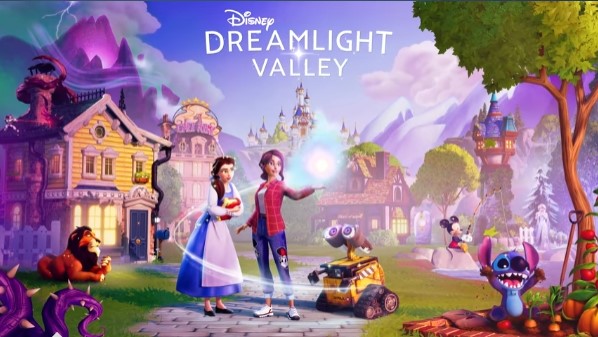 Disney Dreamlight Valley is no wonder a dream and nostalgia ride for many who have grown up with Disney's characters. No wonder the brand has always more to give than it would ever take. This game is going to be a really amazing one since you will be interacting with your childhood favorite and not only that, you got to solve awesome quests and pass missions as well.
Quests are an important component of the gameplay in Dreamlight Valley, so each Disney character has a plethora of objectives for you to complete. And this time we are here with a guide for one such quest called Burying The eel. Below you will find how to craft a fishing trap and catch an Eel
Disney Dreamlight Valley Burying The Eel Quest
This is one of the quests you will obtain from Maui after increasing your friendship level with him. The beginning of your quest can be a bit interesting for you since you have to speak with Goofy in order to obtain the mission plan. He will instruct you to unearth worms near ponds as well as find 8 softwood. You can find softwood everyone on the ground.
Where To Find Worms?
To find worms in this game, you need to look for bumpy ground with sparkling light coming out of it near the ponds. Ponds can be found in the peaceful meadows. Once you find these bumpy grounds, you need to take out your shovel and dig that place to find worms.
How To Craft Fishing Trap?
After gathering all of the components, Eight Softwood & Three worms, the next goal will be to construct a Fishing Trap. To do that, you must head to your craft table and build it. You need to visit the Dazzle beach dock that is near the Goofy's cart. Once you reach the dock, you need to place the fishing trap there. The Fishing Trap may be found inside the Furniture menu.
How To Catch Eel?
Your next job will be to speak with Maui, who will assign you the task of catching an Eel drawn to the hook with In Fishing Trap. The fishing trap is not used to catch eel, rather it will attract eel to your location
To capture the Eel, simply cast your fishing line into the glowing ripple in the water, as the trap is only there to entice the Eel. Bring the Eel to Maui once you've caught it, plant the eel on the beach, and water it a few times for it to grow into a coconut tree.