Disney Dreamlight Valley Remy Hidden Recipe Books Location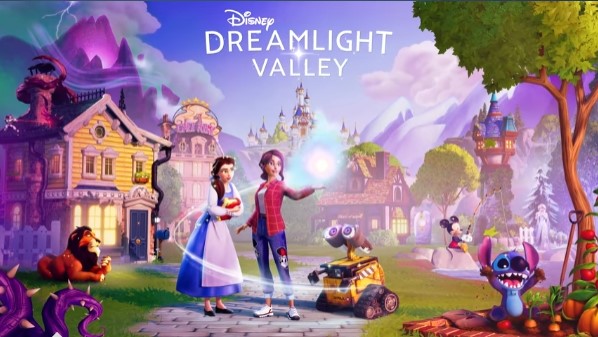 In Disney Dreamlight Valley, Mickey has hidden various recipe books across the Dreamlight Valley. In a few of the quests, you will have to look at Mickey's memory and locate these hidden recipe books. One such quest you will get is called "Remy Recipe's Book" where you need to find three hidden recipe books across the valley. Below you will find the location of these books.
Disney Dreamlight Valley Remy Recipe Book Locations
In this quest, you will obtain another Mickey Memories just like at the beginning of the game where you needed to find a recipe near Chez Remy. Similarly in this quest, you will obtain a photograph of three different locations and you need to locate these three places in Dreamlight Valley.
Once you reach a place, you need to take out your shovel and dig it to find the hidden recipe book. After finding all the books, you need to give them back to Remy. Then visit the ratatouille realm to find out what's missing, you need to interact with the cart to find a bag of peanuts.
Bring the bag of peanuts and give it to Remy. Go to your inventory to learn the recipe and cook the meals containing peanuts. After that talk to Remy to complete the quest. Below you will find the location to find the hidden recipe book.
First Book's Location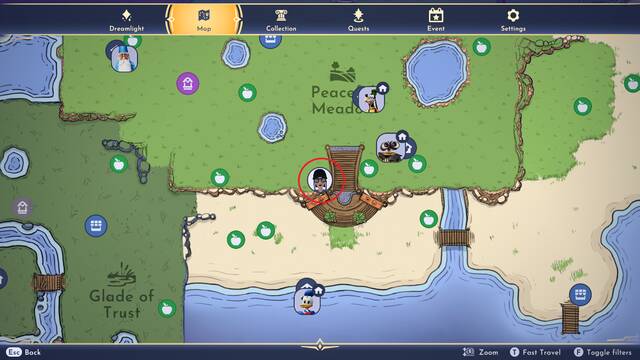 The first book is located in the peaceful meadows near the stairs to reach Dazzle Valley. While coming from Dazzle Beach to Peaceful Meadow, on the left side of the stairs you will find the digging spot. The ground will be a little bumped and sparkling, that's where you need to dig to find the first recipe book. Check out the above image to find the exact location.
Second Book's Location
The second book is located inside the cave where Ursula sent you with the Crystal Key. You need to enter the cave and pass the first gate and the second gate. In front of the cooking pot, where you mixed three items to open the third gate, you need to dig the ground to find the second book. If you haven't completed the Crystal Key quest that Ursula gave, you won't be able to find the second book.
Third Book's Location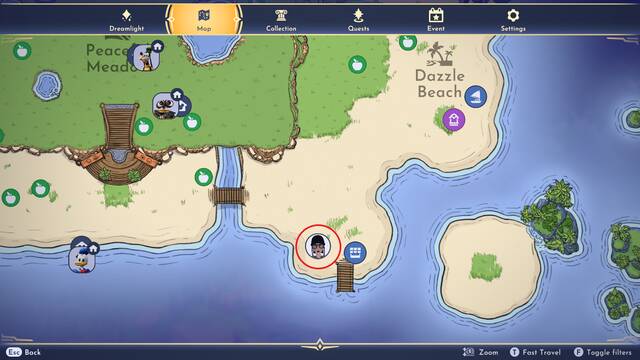 The third book is located in Dazzle Beach in front of Goofy's Cart. Check out the image for the exact location.