Disney Dreamlight Valley Remove Tree Stump & Mushrooms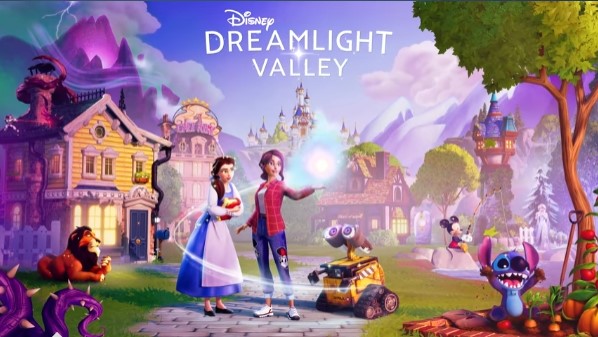 In Disney Dreamlight Valley, you will find various obstacles that might be blocking the ground in which you are trying to build or they are just simply blocking your path to access an area. One of these obstacles you will find will be Tree Stumps that you can find in all the areas. These stumps need to be cleared to build houses as well as access the second half area of the Forest of Valor. Below you will find how to remove these tree stumps.
Disney Dreamlight Valley How To Remove Tree Stump In Forest of Valor
You can find a lot of tree stumps in the plaza, meadows, and Forest of Valor. But the one that's been bothering the players is the one in Forest of Valor that will block your path and doesn't let you access another half of Forest of Valor. To remove these tree stumps players need to complete a few quests.
First of all, you will need 4000 Dreamlight to visit the Frozen realm where you will Anna & Elsa. You can visit the frozen realm from the castle's first floor. Once you are inside the realm, complete Elsa and Anna's quest to invite them into the valley. Once they are in the valley, you need to increase your friendship level till you get a quest called "Icy Invitation" from them.
You need to complete this quest and then visit the crafting station to find the "Shovel Blade" in the potion and enhancement menu. Once you craft the Shovel Blade you will be able to remove these tree stumps by digging. To craft the Shovel Blade items required are:
Softwood
Hardwood
Iron Ingot
Tinkering Parts
Softwood can be found in all the areas laying on the ground that you need to pick up. Hardwood can be found in the Glade of Trust. Iron Ingot can be crafted using Iron Ores that can be mined in the Forest of Valor. Tinkering Parts can be crafted from the crafting station using Iron Ingot. Check out our previous post on how to remove clusters of mushrooms.