Disney Dreamlight Valley find plant from the dark grove & emerald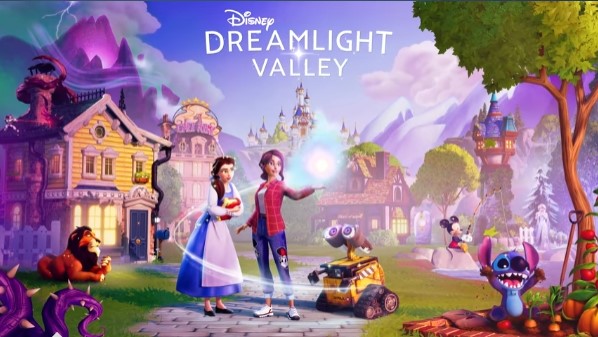 In Disney Dreamlight Valley, for most of the quests, you need to find certain items. These items are not marked in the game and players need to find them with the help of the book and a little exploration. Some of the quest items can be a bit hard to find such as the plant from the dark grove as you might not have an idea what to plant looks like. Below you will find where to find the plant and complete the quest.
Lost In The Dark Grove Quest Guide
Once you remove the big thorn at the entrance of Forest Of Valor using dreamlight, you will be able to find a lot of new resources and items. After entering the forest you will find a strange noise coming from the middle that you need to inspect. There you will find Kristoff who is lost in the woods and got separated from his friend Donald Duck.
Kristoff will give you a quest called "Lost In The Dark Grave" where you need to find more about the portal and find out a way to find Donald Duck. You need to find Merlin and ask for his help to which, he will ask you to gather some resources for him.
Where To Find Donalds Feather?
The first item that you will need will be Donalds Feather which you can get by going inside the portal to the place called Dark Grove. There you will find Donald's feature on the ground.
Where To Find Emerald?
To find an emerald you need to first ask the companion with the mining trait to hang out with you. After that, you can mine in the Forest Of Valor. But the best place to obtain emeralds quickly will be mining in the Glade Of Trust.
Where To Find Plant From The Dark Grove?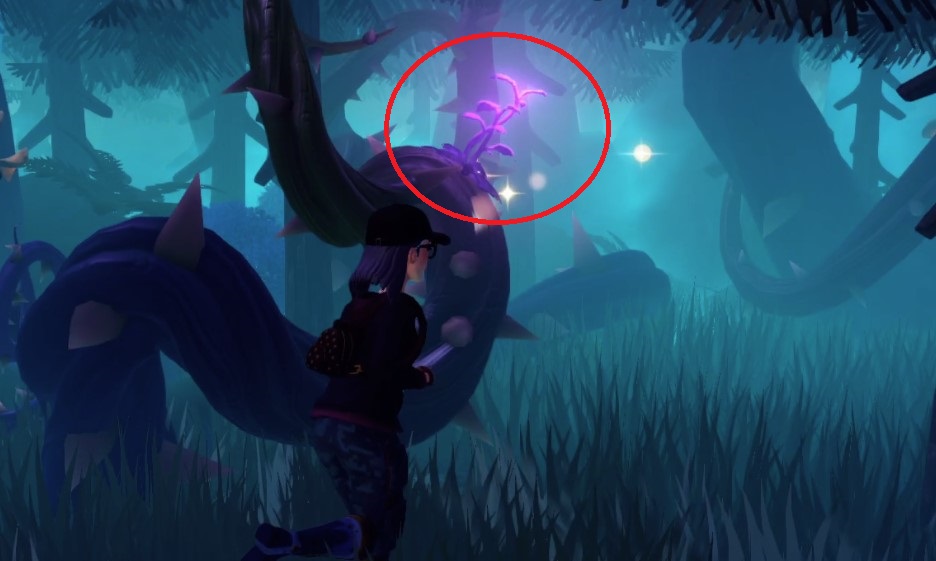 The plant you need to obtain from the Dark Grove will be on a big thorn vine that you can find if you circle around the portal. The exact location can be found in the image above.
Disney Dreamlight Valley Where To Find Donald Duck?
After finding all the ingredients head back to Merlin and he will craft an Enchanted feature. Head back to Dark Grove and follow the enchanted feature to find Donald Duck and obtain the Orb Of Courage. Place the Orb in the pillar to complete the quest.