F1 Manager 2022 How To Get 100% Driver Confidence Setup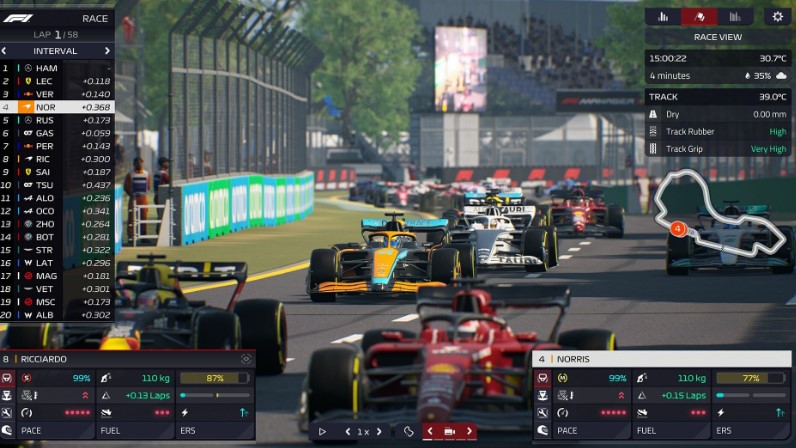 F1 Manager 2022, which had its formal premiere on August 25, 2022, hasn't been around for very long, but it is a breakthrough for Formula one racing fanatics and offers an experience unlike anything any other racing game ever has offered, leaving players firmly in charge of every facet of the F1 season. This recent gaming addition from Frontier Developments brings the intricate, intricately detailed realm of F1 to life with a user-friendly interface, a richness of statistics, and a stunning display that invites gamers of all expertise and familiarity levels and looks and feels authentic with its actual race audio and rich visuals.
In order to get the best excitement out of the play and the greatest vehicle configuration for f1 management, it is vital that you become familiar with the configurations and functions as soon as possible. You'll have an advantage in races if you've mastered the game's controls. You must learn how to maximize the use of each key in the game if you would like to maintain a one-step advantage over the opposition.
F1 Manager 2022 Best Setup Advantage
In order to attain the ideal automobile configuration for F1, it is essential to understand the concept of load-outs. Higher car configuration could lead to improved performance, which could result in race wins and championships. Different setups could provide different car bias values.
An aircraft loadout is made up of six elements: transmissions and brakes of the front and rear wings gearbox suspension. Max speed and acceleration are determined by power. By reducing air resistance during tight curves, aero assists you in moving more rapidly. Grip increases track contact, which boosts speed in sweeping turns.
The car offers you five sliders: Front wing angle, rear wing angle, anti-roll distribution, tyre camber, and toe-out. Of which the combinations make up to give you an authentic setup.
F1 Manager 2022 Driver Setup Confidence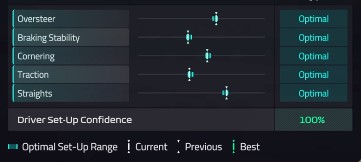 The setup with varied biases can be taken up when your driver makes some lapses and you hire a good engineer. After each run, the bars will get narrower, allowing you to start adjusting each setting until the bias is in the proper range. Distribution of the anti-roll bar has a significant effect on traction and a marginally smaller one on oversteer.
Use it to focus on oversteer & traction after the wings are finished. To restore some oversteer back or to gain some traction, you may want to make a small tweak to the front or rear wings as you go. The longer it takes your pit crew to prepare the car fixed to go out, the more adjustments you make. Try to push your setup permutations to at least 99% or 4 tries at Max to have your best performance car in front of you.
You can hover your mouse on the left side setup which will highlight the bias it changes on the driver setup confidence. Front wing angle and rear wing angle affects the straights most. So you need to first fix your straight and then try to balance the rest of the meter inside the bar. Set the laps of the driver test to 20 which will give you more accurate data.