Tower Of Fantasy Interstellar Exploration Password & Star Grit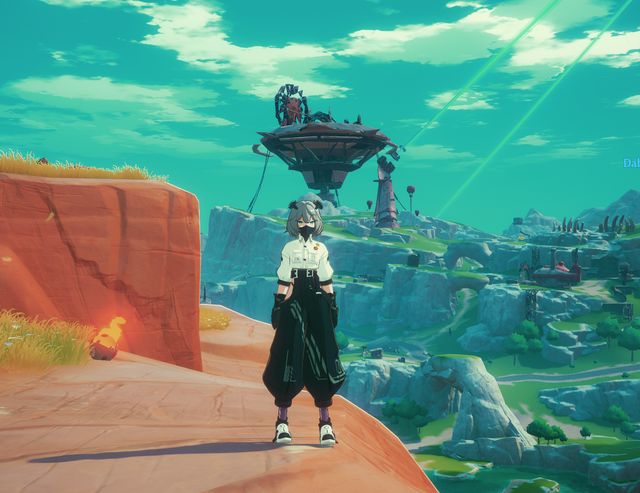 In Tower Of Fantasy Road Of Strife is an event that will get you a new currency in the game to buy some of the rare resources. This event will be there in the game for 2 weeks, so players need to find all the Star Gates and complete them to obtain as much Star Grit as possible. Below you will find everything about Star Grit, Star Gates, and how to get the Interstellar Exploration Password.
Tower Of Fantasy How To Get Star Grit & Use
Star Grit is one of the currencies in the tower of fantasy that you will obtain by completing some of the Road Of Strife events. There are currently three events available out of which two are locked: Orienteering and doubles mega arena. These events might get unlocked in the upcoming days. For now, the only way to obtain Star Grit is by completing the Stellarway Divergence.
Upon the start of the event, there will be 6 other star gates scattered in the world that you need to find and complete. Each star gate will grant you 300 star grit. To use star grit in this game, players need to visit the Aidan Black Market. You can also obtain one of the mount Mechbird parts by spending 1000 Star grit each. Red Nucleus can also be purchased from the Aidan Black Market for 500 Star Grit.
Note: The maximum Star Grit you can obtain in a day is 1200 and you can keep stock up to 2400. If you already have 2400 Star Grit you won't be able to obtain any more even after completing the Star Gates.
Tower Of Fantasy Interstellar Exploration Star Gate Password
Once you start the event, you will have to defeat the enemies that will come in 3 waves. After clearing each wave you will get a number displayed in the holographic view near the machine. Once you complete all 3 waves, you will obtain three numbers. Now you will have 3 numbers but not in the correct order. You need to interact with the machine in the middle and try out all the 9 possible outcome from these 3 numbers and you will complete the event and get 300 Star Grits.