Genshin Impact- How To Get & Craft Sapwood Blade Sword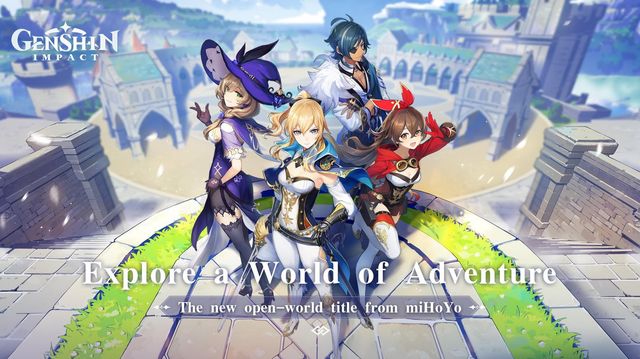 Invariably Genshin Impact v3.0 is definitely the talk of the town right now. No wonder the creators have given in their bests to present to you the perfect upgrades, a new world of Sumeru, and definitely a compelling amazing whole new story with new adventures, new weapons, and potential new upgrades. So ladies and gentlemen it's an urge to not get lost in the newness, retain your curiosity and follow our guide to help you out at your personal dead ends. Many new features are available for travelers in the most recent Genshin Impact 3.0 update, but one of the most eagerly anticipated additions is the new blueprint for forgeable weapons.
How To Get The Sapwood Blade Blueprint At Genshin Impact
This time we have brought to you, the important stats and upgrades of the very new weapon in Genshin Impact, the Sapwood blade sword. More importantly, how can you find its blueprint? You must obtain the blueprint for a certain Sumeru forgeable weapon before you can continue with the forging process. You need to finish a tale with Aranara first in order to get the blueprint for a Sumeru weapon
Blueprint Walkthrough And Where To Craft
Follow the below walkthrough to get your shining blade the earliest. In order to get the weapon, firstly you need to have the blueprint. And for that, you have to reach Vanarana which is the location of the Aranara which sells the craftable weapon. To reach there, teleport to Vanarana's Statue of the Seven. Keep in mind that Aranara only appears in "Dreamland". The presence of a normal sky indicates that you are not in the "Dreamland".
You have to strum the Antique Lyre in the presence of Silapna in order to enter the "Dreamland". To purchase the Sapwood Blade blueprint, travel to the Tree of Dreams and speak with Aravinay about the adventures together with Aranara. Purchase the Forging Blueprint "Tale of the Desert". Under Precious Items, you can find the blueprint which you can use, and later find the craftsman in Sumeru City to make the Sapwood Blade there.
For more informative guides on Genshin Impact, click on the link that has been mentioned below the description: