Cult Of The Lamb- Ocean's Bounty And How To Catch New Fish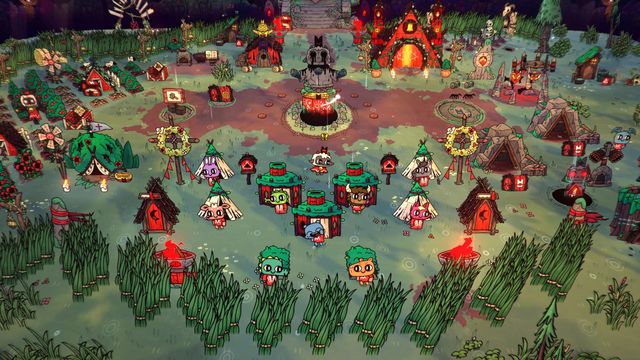 In Cult Of The Lamb apart from conquering dungeons and maintaining high faith and peace while you govern, there are much more things to explore and obtain such as the fragments of Tombstone and Holy Talisman. Holy Talisman is obtained after completing requests or tasks given by the NPCs. For one of the quests Ocean's Bounty, we need to fish 4 specific aquatic animals i.e. Squid, Crab, Lobster, and Octopus. To learn how to fish these, we have to wait and learn specific Doctrine to lure these rare species of requested animals.
Ocean's Bounty And How To Catch New Fish At Cult Of The Lamb
First of all, if you are seeking ways to catch other species of aquatic animals then you need to level up Sustenance to level III, next select "Ritual of the Ocean's Bounty" Doctrine while given the option to choose any of the Bounty i.e. land or sea. To perform the ritual it will cost you only 75 Bones and it lasts for 2 whole days. Now all you need to do is go to Pilgrim's Passage and fish for as long as the buff lasts.
After collecting all the requested aquatic animals, reach out to Fisherman and provide it one each to complete and earn a part of the Holy Talisman. Once we complete Holy Talisman, it can be used to purchase a new Fleece in the temple that will affect your run. If you are interested in other informative guides, check and click on the links mentioned below the description: