Stray- Computer Puzzle Solution And All 4 Location To Find The Plug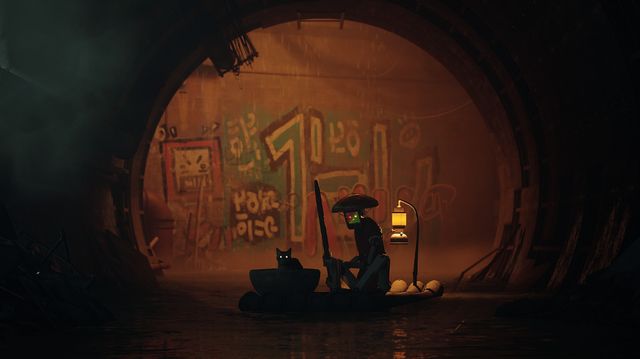 There we caught you searching up your Stray puzzle solutions and welcome, we are here to help you out. We hope you are already enjoying playing the cutest video game protagonist of a stray cat perception and exploring the wretched, dehumanized sci-fi-themed colony.
Stray is invariably a unique game from Annapurna, launched in 2022 where you help your deranged, lost, and injured feline friend to get back with its family. We hope you are getting used to the dystopian surrounding and the amazing adventure and puzzles in the game. In this article, we will straight away help you out with the computer puzzle from the flat chapter of stray. So enjoy an amazing read and try it out as fast as possible!!
Computer Puzzle Solution And All 4 Locations To Find The Plug At Stray
The computer socket puzzle in a stray is quite a complex one which is presented to you in the very initials and there you might find it a bit bugged to solve at first. Follow up on the guide and you won't spend much time struck with this puzzle.
Once you are allowed to type random words while walking on top of the keyboard, type 3 times which will open the door for you. As you enter, you will find a completely different chamber that will closely resemble a server room with computers, wires, and machines. The objective of this puzzle is to find 4 sockets from the room and attach them below the computer shelf to activate them and open another door to have another item that will help to activate B-12. So, enough rambling let's locate the power plug.
After you have entered the room you shall find the four power cores in these four locations :
Plug 1– On the high shelf, left to the computer system.
Plug 2– Shelf to the right of the computer system
Plug 3– On the central table of the room
Plug 4– Base of a wall-mounted moving machine.
The following plugs or power cores can be plugged into the sockets on the wall below the computers which will help the computers to start and boot up. After the four of them have been plugged in another door to the left will open giving you an entrance to a new room. You can jump on the robot head and get to the high shelf and knock off the carton box. This makes another small unidentified item fall off as well. Jump down and pick that item with your mouth and move to the central computer system.
Place that item on the central computer system under the light, the machine will scan and congratulations!! B-12 is activated. For more guides on Stray, we have presented links below: