Cuphead The Delicious Last Course Divine Relic & Paladin Achievement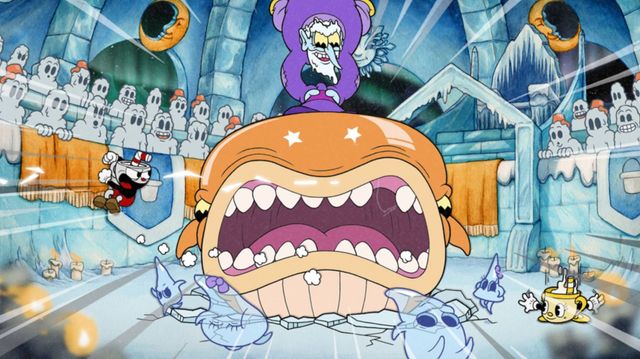 Cuphead The Delicious Last Course is a platform types boss battle game developed by Studio MDHR. In the new DLC expansion, Ms chalice is also a playable character that can be unlocked by visiting the new island. The Divine Relic is one of the rare and powerful relics that you can unlock in this game. Below you will find how to unlock the divine relic and get the Paladin Achievement.
Cuphead The Delicious Last Course How To Get Divine Relic
A divine relic is one of the most powerful relics in the game and to obtain this relic you need to grind the game a bit. You cannot simply get this relic or buy this from the store. First, you need to get the broken relic from the Porkrind's Emporium for 1 gold and then solve the graveyard puzzle.
The graveyard puzzle will be different for each and every player, so if you are unable to solve it, you can check out our previous guide HERE to get some tips. Once you solve the puzzle, defeat the good and bad boss to unlock an achievement called "A Horrible Night To Have A Curse". After defeating the secret boss your broken relic will be converted into a cursed relic.
After that, you need to equip the cursed relic and defeat five bosses in regular mode (Might be 5 DLC bosses or random bosses) but different boss each time, no same boss. Once you defeat all 5 bosses your cursed relic will turn into a Divine relic.
Cuphead The Delicious Last Course How To Get Paladin Achievement
A cursed relic is one of the relics that puts a toll on your character's hit points. You will start the boss fight with only 1 HP. Each time you fire the weapon, different types of attacks will come out. It is not sure to either you need to defeat the 5 DLC bosses or any 5 random bosses on regular mode. But once you defeat all the bosses equipping the cursed relic you will obtain the Paladin Achievement.