The Cycle: Frontier- How to Get Twitch Drops Limited Time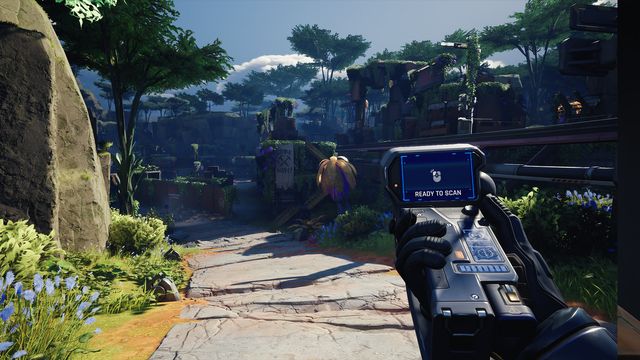 On the occasion of the release of The Cycle Frontier Season 1, YAGER made a 12 days provision of getting free drops for those who have accounts on Twitch. It is a limited-time event that is in effect from June 23 to allure gamers into the Cycle Frontier world. That's fascinating!! So, let's discuss how to get into Twitch and claim these exciting gifts.
First and foremost, you need to have a Twitch account that should be connected to the YAGER account. This can be done by logging into the Cycle Frontier Twitch drop site through your PC and following the steps one after another. That's all; you can now watch respective stream videos. When you earn the drop there will be a pop-up to claim it. There be an email too.
This feature has been in effect from 11 am June 23 to 12 pm July 4. The streamer can claim 66 drops in total that are he/she can only claim 6 drops in 18 hours only. The rarity of a drop depends upon how many hours a person can devote to the streaming platform Twitch. It is said that if you watch videos in late hours, it will provide you with rare items yet the probability of getting a legendary rare item is less. YAGER stated that to balance the value of a rare and a common object this feature has been taken into account. The drop starts at 6 a.m. ET.
Well, to this the developers have added some spice. Among the 12 days, some days are scheduled for players to watch streaming videos as an individual, and some days are scheduled to partner with other streamers or affiliates and the drop profited will be divided among the individuals. Here's the schedule for The Cycle Frontier Streaming Videos:
J

un

e 23

–

25: open

days, any individual under

The C

ycle

: Frontier can stream with drops




enabled

J

u

ne

25

–

27

:

colla

borate

with

10

exclusive

partners

who will wat

ch in a r

otation

June 28

–

29:

only affiliates,

d

rops will be excl

usively for YAG

ER

'

s

new

up

coming

or




smaller channels

that stream into the platform

June 29

–

J

uly 2: Partners a

re required

July 2

–

4

: open

days, any individual under

The C

ycle

: Frontier can stream with drops




enabled
H

o

w

to Claim Twitch Drops

(in br

ief) For The Cycle: Frontier
To claim the drops of The Cycle Frontier Season 1 Drops, you need to follow those steps:
L

og

into your account in Twitch

.

tv

S

earch

or surf for The Cycle Frontier

category

on Twi

tch

and

traverse

into it.

Filter the channel using Drop Enabled

W

atch

the videos for a

certain

period of time

, to c

laim your reward

C

ollect

th

e rewards from the Twitch Drop

s page