Fortnite- How to Obtain Darth Vader's Lightsaber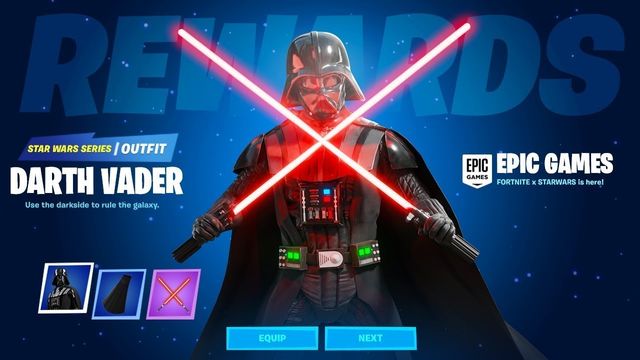 The demise of Lightsaber from the Fortnite world in a few weeks instilled a great disappointment among the fans hoping for no return of the weapon. Well, there was a twist, the Epic games had made an epic move. They have updated the game for the chapter 3 season 3 battle pass with the revelation of Darth Vader as the new Fortnite tier 100th skin. Nevertheless, the developers have also put down the Lightsaber in the game back again along with E-11 blasters. "When the gamers feel satisfied, the game prevails", the quote holds quite well right here.
Before grasping the Lightsaber you need to first kill the boss, the Darth Vader. The Lightsaber of Darth isn't extraordinary yet it has a feature to come back to the protagonist's hand meanwhile in the mid-air… just like a Boomerang. Cool, indeed. So, without any further ado, let's get started.
Where to find Darth Vader In Fortnite
At the kick-off of the game, players will be made aware of the Darth Vader's aircraft flying over the Battle Bus. Follow his Lambda-class Shuttle and track a record of where it lands on the island. Once it lands, you are good to go.
Note that, landing near the landing site of Shuttle will help you to gear up yet if you land at the site, then there is a chance to lose the fight because attacking without sufficient loot is facing death.
The Lightsaber:
Inspired from Star Wars, the equipment can be made available for the players once they have defeated the Lightsaber's Boss. There may be a possibility that other players might be after Darth Vader yet with enough resources you can snatch the Lightsaber. Use the Lightsaber with Grapple gloves to eliminate your enemies with ease. That was all about the new update